PSL
EXTRA TIME: Former Kaizer Chiefs defender Siboniso Gaxa leads by example with Wits University degree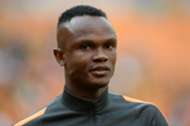 PSL star Siboniso Gaxa has graduated with a Political Science and Social Studies degree from Wits University in Johannesburg.
The former Bafana Bafana and Ajax Cape Town player has pointed out that he's seen too many players suffer with a lack of income after retiring from the game.
Gaxa is now leading from the front by educating himself and planning for a financially secure future.
"It breaks my heart to see what's going on in our football. I am seeing players that had millions of Rands in their bank accounts, but now they have nothing. How did we get here?" Gaxa was reported to have stated by Safa Media.
"Players must read financial books, hire tutors because they get paid lots of money and they can afford that. When I was studying at Chiefs, others didn't see the importance of what I was doing and I didn't understand why," he said.
"Our structures don't cater for education and that has to change. After retirement players go back to the same poverty where they come from and that really breaks my heart."
Safa has stated that they want to see more PSL players earn degrees at university. One can read some of the best Twitter reactions to Gaxa's degree on social media below.
Gaxa has completed a Political Science and Social Studies degree at Wits University👏

Gaxa said: "It breaks my heart to see what's going on in our football. Education is fundamental"

🙌 Inspirational to the youth of South Africa 🇿🇦⚽🏆@ayolagaxa
♥️ pic.twitter.com/Putx7IyJtE

— Ajax Cape Town (@ajaxcapetown) March 28, 2019
SHORT STORY:@robertmarawa I'm really proud of this fella, Sboniso Gaxa. What he did, goes to show that there's life after football 🙌🏽 @OfficialPSL Our PSL players should also be encouraged to do the same. Congratulations to Pagaxa pic.twitter.com/1nTjNNrk7e

— 25_Hills (@Mthobi_) March 28, 2019
I am inspired by this young man Siboniso Gaxa graduated today. Life after football is tough. #inspired pic.twitter.com/BHZTvZZHSo

— Ben Mathaila (@bmathaila) March 28, 2019
👊🙏📚⚽️➡️ Former Kaizer Chiefs and Ajax Cape Town defender Siboniso Gaxa has completed a Political Science and Social Studies degree at Wits University. "It breaks my heart to see what's going on in our football. Education is fundamental." - Siboniso Gaxa #DiskiFans pic.twitter.com/q934KbFwV9

— DISKIFANS (@diskifans) March 28, 2019