Al Raed v Al Batin
Evaluating the MBS league after nine rounds
Middle East Correspondent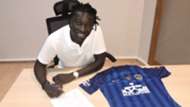 Keeping the rebranding of the domestic league to the Mohammed bin Salman league and the enormous financial support provided by the government aside, it's time to evaluate the performance of the clubs that have benefited from this support.
From a management perspective, two clubs have witnessed momentous success after nine rounds of domestic play. The success of Al-Hilal and Al-Wehda is evident, supported by their position in the table backed by their performance. Al Hilal leads the group while Al Wehda continuous to enjoy one of their highest ranking achieved within the table in recent times, sitting fifth behind Al-Nassr, Al-Ahli and Al-Shabab.
Al-Hilal has legendary striker and former President of Al Hilal – Sami Al Jaber to thank for as he successfully managed to bring in Portuguese manager Jorge Jesus who has instantly claimed his status as one of the best coaches across the league.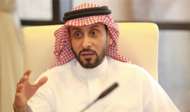 Al-Jaber can also be credited to raising the profile of the club by bringing in World Cup featuring stars like Frenchman Bafétimbi Gomis and Peruvian midfielder André Carrillo along with Asian sensation – Emirati Omar Abdulrahman (who at the moment is going through a strict rehab program after tearing his knee ligaments). He also managed to fill in the defensive gap by contracting with Spanish defender Alberto Botía.
Apart from that, he had also managed to tie top performing stars such as Brazilian phenom Eduardo, Omani world class GK Ali Al Habsi and former Asian player of the year Omar Khirbin to the club. Not an easy task by any means.
Since then, Sami Al-Jaber had been replaced by Mohammed bin Faisal however his short term legacy from a Presidential perspective continues to take form as Al Hilal have a perfect unbeaten record this season having won nine out of nine with their signings firing on all cylinders. The same cannot be said about their counterparts across the league.
On the other hand, Al-Nassr, Al-Ittihad, Al-Faisaly, Al-Fayhaa, Al-Qadisiyah and Al-Batin are on the other end of the stick as they failed to show any signs of significant improvements since the reforms took place prior to the season. Al-Nassr and Al-Ahli at this point seem to be enjoying the ride with no concrete display of competing with the momentum that Al-Hilal are able to generate.
Lastly, it's too early to judge the rest of the clubs as to their success or failures so far as they are no different from the previous season, although Al-Shabab are showing some signs of fighting for the top three coveted positions in league this season.