East Bengal
East Bengal making the most of their partnership with Quess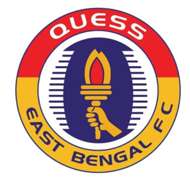 On July 5, 2018, East Bengal finally put an end to their financial crisis by inking a deal with Quess Corp Limited, a leading business services provider and the second largest employer in India in the private sector after IT services major, Tata Consultancy Services. The $2 billion publicly listed company has 'delivering growth' as its tagline and the recent signing of Costa Rican world cupper Johnny Acosta Zamora by their partner club only legitimizes their motto. 
With this signing, East Bengal becomes the second club in India (FC Pune City agreed terms with Greece skipper Kostas Katsouranis after 2014 World Cup) to hire the services of a player who will be hitting the deck in the Indian domestic circuit only months after representing his country in the World Cup. It must also be noted that Acosta was not a bench-warmer in Russia but started all the three matches for Costa Rica and played till the final whistle. 
It was a bold step from the East Bengal club management to break all ties with erstwhile primary sponsors United Breweries-backed Kingfisher in May, when the liquor company refused to sanction more than Rs 2.5 Cr as sponsorship amount for the upcoming season. After a lull of almost over a month, when Quess was brought in as an investor by transferring 70 per cent of club ownership rights to the corporate giant, the Red and Gold fans had hopes for a brighter future. 
The club management has since not disappointed them and it is believed that Acosta is only the first of the many illustrious signings that are to be followed. A club that was even struggling to put together a competitive squad for the Calcutta Football League (CFL) has now been able to turn around its fortunes and make a statement signing; thanks to Quess. Reports have emerged that the Costa Rican's remuneration is around $200,000, which was an unthinkable amount for East Bengal to pay a player as his wages even a few weeks ago.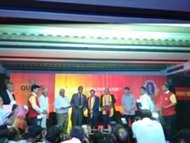 "The sporting activities of the club will gather pace now with the efforts to join the ISL (Indian Super League) as well as to enhance the player base, training capacity and infrastructure required to achieve more sporting trophies," said Ajith Issac, Chairman and Managing Director of Quess, during the unveiling of the joint venture partnership making it clear that the board would keep no-stone-unturned to make East Bengal a potent force in the domestic circuit. 
"They (Quess) are prepared to spend even INR 100 CR if required. Budget is not a problem. The entire expenditure will be borne by them," added Debabrata Sarkar, a board member of the newly formed company named  "Quess East Bengal FC Pvt. Ltd." 
Goal had earlier revealed that East Bengal are knocking on the doors of ISL and might secure themselves a potential berth in the IMG-R owned league. Ideally, an ISL club spends around INR 40-50 Cr per season, though a few tend to overspend. But now with Quess on board, East Bengal have the bandwidth to compete with them financially and put together a top-class squad. 
The company have already sent a statement of intent, showing that they are ready to back up their promises. Interestingly, what needs to be noted is that among all the transfers made by the various ISL and I-League clubs, it is Acosta's signing which has stood out.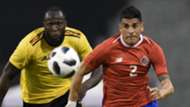 "Sports and business both produce winners when the partnerships are right and the investments are prudent," said Issac.
East Bengal and Quess both seem to have found the perfect partner in each other to fulfil their respective objectives, but only time will tell whether East Bengal can once again be the winners of India's top flight domestic league.