Opinion
Comment: What Mamelodi Sundowns should do to avoid Wydad Casablanca trap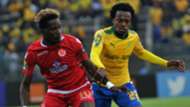 Mamelodi Sundowns are set to lock horns with Wydad Casablanca in the first of their Caf Champions League group stage encounters on Saturday night.
Ever since the draw was done, the matchup between these two giants of the African continent has had fans salivating over the prospect, considering that it was Wydad who bundled Sundowns out of the competition in 2017 to eventually go on and claim the continent's most prestigious prize.
That defeat would have hurt Sundowns and their coach Pitso Mosimane in particular, as he is someone who doesn't like losing, but as Sundowns go into the game, just what are some of the lessons that they should have learned in order to avoid dropping points to the defending champions?
For starters, Sundowns need to make use of home advantage. Over the years, Sundowns coach Mosimane has learnt the importance of this, but it has not always turned out that way. The Moroccans are another beast in their own backyard, and Sundowns almost certainly cannot bank on going to the Moroccan capital looking for points in the latter part of the group stages. That is why it is essential that Sundowns get the three points in Tshwane, which would also send a strong message to their fellow peers that Sundowns mean business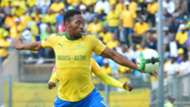 Another important factor that needs to be considered is that of remaining calm. The match is being billed as chance at vengeance or redemption, but as Sundowns' 53-year-old mentor has said in the past, they cannot afford to be 'emotional'.
In the case of the North African teams, emotions can easily be used against the Brazilians. So, while being hyped up motivates the players, being overhyped can lead to uncharacteristic mistakes and could potentially make the players lose focus.
Nonetheless, Sundowns' experience against Wydad will hold them in good stead as they will know what to expect from their opponents, but it is also important to note that the Moroccan giants have a new coach at the helm which Sundowns will need to wary of.
Despite winning the Caf Champions League last season, the club parted ways with Hussein Ammouta, bringing in one of the most respected coaches in North Africa, Faouzi Benzarti as they looked to redeem themselves.
The good thing though for Sundowns, is that North African coaches rarely change their game plan too much. So, Sundowns can expect a usual tactical and physical affair. But what's important is that Sundowns worry about themselves and not the opposition. Far too often, clubs work towards overcoming the opposition and forget what is required of them.
Sundowns need to stick to their game plan and utilise their pace, especially using the likes of Sibusiso Vilakazi upfront to their advantage. If Sundowns are able to do this and take their chances, something which they don't always do, as well as keep it tight at the back then they could be setting themselves up to reach the knockout stages for the third successive year.