Opinion
COMMENT: How Cavin Johnson made AmaZulu one of the strongest teams in KwaZulu-Natal again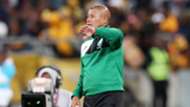 Cavin Johnson's tenure at AmaZulu has been nothing short of a miracle.
After taking over at the beginning of the 2017/18 season, Johnson has shown just why he was so successful at Platinum Stars and has brought about a new sense of energy and excitement to a club so rich in history.
Whether it was at Dikwena, SuperSport United or AmaZulu, Johnson has also been true to his methods.
While he failed to have the impact that he would have liked at Matsatsantsa, Johnson has shown that he is more than just a one trick pony.
Not only does he have Usuthu in peak performance, but he has also ensured that they play a brand of football that is easy on the eye.
Johnson has also consistently been able to unearth new talent. This together with his ability to get the best out of the older players has perhaps been his biggest success.
Players such as Siyabonga Nomvethe and Mabhuti Khenyeza may be in the twilight of their respective careers but Johnson has not underestimated their performances.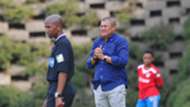 Particularly this season, it would have been easy to discard these players after missing out on a top-eight place due to the controversy surrounding Ajax Cape Town and the ineligibility of Tendai Ndoro.
However, Johnson stuck to his guns and that experience within his team is perhaps why they find themselves in the position they are currently in.
Many would have written the Durban outfit off when they were docked six points but while it would have been easy to let their heads drop, but to Johnson's credit he wasn't willing to throw in the towel, and Nomvethe has been a talisman and true professional.
There are many critics of Johnson's purist approach, but the fact remains that he is one of South African football's top coaches.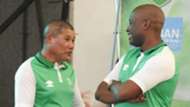 Although he has never been one for the biggest stage, barring his stint with SuperSport, he has proven that he has a certain X-factor.
In today's times, football is no longer won with a dogmatic approach or for those coaches who are motivators.
Johnson has never been one to shy away from admitting that his team is not good enough on a given day, but at the same time he has instilled a sense of pride and importance in each and every play, that has seen them earn some big wins this season. Also, his scientific methodology has brought about consistency.
AmaZulu were recently on a five-game unbeaten streak, which eventually ended against Black Leopards, and this is only due to the hours of preparation that Johnson has put into his game.  
The work that Johnson has done should be commended and with the KZN Derby on the cards this weekend against Golden Arrows, it will take a brave person to bet against AmaZulu from claiming the bragging rights as they are undoubtedly the flavour of the month heading into the eagerly anticipated clash.