Manchester City
Aguero sets sights on Champions League glory over Premier League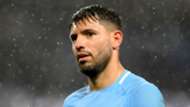 Sergio Aguero has set his sights on winning the Champions League, as Manchester City have already won the Premier League!
The Argentina international has been integral to City's unbeaten run thus far this season, scoring 13 goals in 17 appearances.
City are currently 15 points ahead of second-placed Manchester United, while they have drawn Basel in the last 16 of the Champions League.
Aguero believes City are in an excellent position to win the Premier League, but hopes to make history in Europe too this season.
"The Premier League isn't decided yet, but we are in a position of great strength to win it," he told reporters.
"It's my seventh year here, I know a bit about the league and the most important thing is to win points in December, and we have done that very well, we have to keep it going in the matches that are left.
"I would prefer to win the Champions League over the league because it's something City haven't won yet."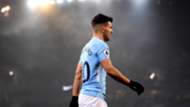 Another player key to City's efforts thus far this season is David Silva, who has scored five goals and provided eight assists in 19 Premier League appearances thus far.
The Spain international returned to the fold for Tuesday's 3-1 win over Watford, having missed the previous two outings due to a family matter, and Aguero has hailed his ability.
"David has some problems and he is resolving them, we are supporting him," he added.
"Despite only having a few training sessions because he has had to be with his family, he is playing very well. Physically he is doing well and he is a very important player for us.
"For me, yes [Silva is one of the best in Europe], he is always looking to find me on the pitch and with the quality that he has, I'd always want him in my team."