AFC Leopards defender Robinson Kamura reveals why he extended contract with club
Last Updated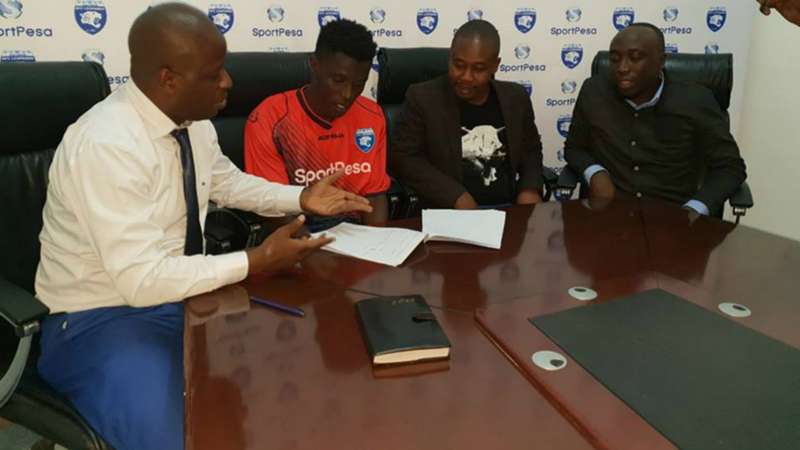 Courtesy.
Defender Robinson Kamura has extended his stay with AFC Leopards for two more years, meaning he will be with the team until 2020.
It was a move that has been welcomed by Ingwe faithful after the exit of the dependable Salim 'Shittu' Abdalla, who left the Den after helping the team finish third in the Shield Cup.
Kamura believes AFC Leopards is still the right team for him and that the future is bright. "AFC Leopards has been really helpful for me, it has given me exposure and is always growing stronger and better. Being one of the biggest clubs in the country, it is an honor to play for them and that is why I did not hesitate in extending my contract with them.
"We want to challenge for trophies next season, and top of the list is the league which has been elusive for us. We have what it takes to do better and win it; I believe I will have a bigger role to play. Injuries have wasted me for the better part of last season, and it is one thing I believe will not be there.
"Looking at the team, I can say we are stronger and better placed to challenge for any competition next season," Kamura told Goal in an interview.
Ingwe finished seventh in the just concluded season.