Odisha
2nd Division I-League 2018: Delhi Dynamos announce 25-man squad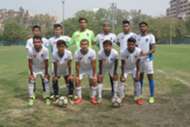 Delhi Dynamos released the names in their 25-man squad for the 2018 2nd Division I-League via a press statement on Tuesday.

The team will be coached by Francisco Perez Lazaro, a former assistant technical manager at Doha (Qatar)-based Al-Sadd Sports Club. Rajat Guha and Sandeep Alhan will be assisting the Spaniard in coaching roles.

As many as three players who have been involved in the 2017-18 Indian Super League (ISL) in Sukhadev Patil, Jayananda Singh and Simranjeet Singh have been included in the squad.

The Lions have been clubbed in Group A alongside Srinagar-based Real Kashmir and Lonestar Kashmir, cross-city rivals Hindustan FC and Delhi United FC and fellow ISL side FC Pune City 'B'.

Dynamos will play their first match on 20 March against Lonestar Kashmir in Srinagar.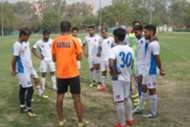 Full Delhi Dynamos 'B' squad:
GOALKEEPERS
: ​Sukhadev Patil, Sneh Tyagi, Shayan Roy, Mohit Dhayal, Mukul Mohindra;
DEFENDERS
: ​Pradyuman Yadav, Kishan Singh Thongam, Moirangthem Jayananda Singh, Kuber Bisht, Amit Tudu, Nijwm Muchahary, Yagya Kapoor;
MIDFIELDERS
: ​Happy Singh, Simranjeet Singh, Aaron Rodrigues, Shorya Baliyan, Dhruvmil Pandya, Uma Shankar, Sudipta Malakar, Surya Tirkey, Nonganba Singh, L Reuben;
FORWARDS
: ​S Manchong, Mayank Deswal, Krishan Kumar.