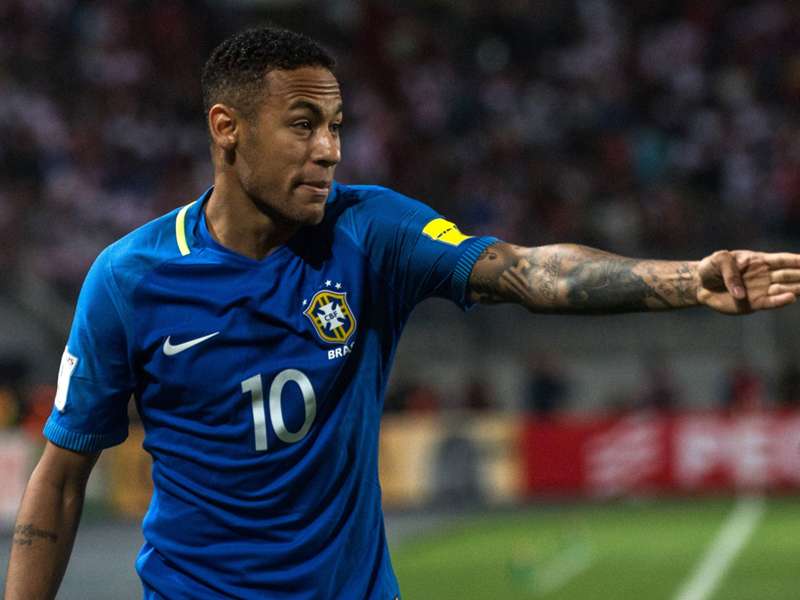 Former World Cup-winning Brazil coach Luiz Felipe Scolari has backed Neymar to be a future Ballon d'Or winner.
Felipao, who led the Selecao to their fifth World title in 2002, has been enjoying domestic and continental success in China with Guangzhou Evergrande since ending his second stint in charge of Brazil, at World Cup 2014.
---
READ MORE:
Tite names Brazil squad| Robinho & Diego eye Brazil reunion | Dudu, Jorge & the Brazil hopefuls
---
And the former Chelsea coach believes Barcelona star Neymar will soon be crowned the world's greatest player.
"I do believe [that Neymar will win the Ballon d'Or], just not quite yet," he told EFE.
"I would say that Cristiano Ronaldo and Lionel Messi will again compete for the award, but two years from now I would put Neymar at their level and believe he could well dethrone one of them.
"Neymar is a phenomenon."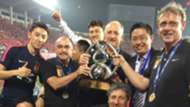 Scolari also opened up on his frustrating period in the English Premier League, after a difficult period saw him leave the club just eight months into a three-year contract.
"I left Chelsea having done a reasonably good job. We were still the Champions League, the FA Cup and [fourth] in the Premier League, but things work did not evolve as I had wanted, because of the lack of a good relationship with two or three players," he said.
"My pride was hurt because I believed that if I continued to work the way I always worked, everything would work out."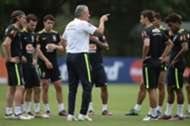 The 68-year-old also praised the work of current Brazil boss Tite, who has led a resurgent Selecao to six consecutive World Cup qualifying victories since his June 2016 appointment,
"Tite's Brazil are playing very well," Scolari said.
"They are playing with the identity of their coach, the identity of the public and with the identity of the country. They are a team that must be respected."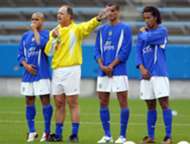 Scolari's glittering coaching career has taken him around the world, with Asian Champions League and Copa Libertadores titles making him only the second coach, behind Marcello Lippi, to have won top continental club competitions on two continents.
He's coached some of the world's greats, including Cristiano Ronaldo, Figo, Michael Ballack, Frank Lampard and Nicolas Anelka, but only cited Brazilians among the best he's ever worked with.
"Rivaldo, Ronaldo, Ronaldinho, Roberto Carlos too," he said