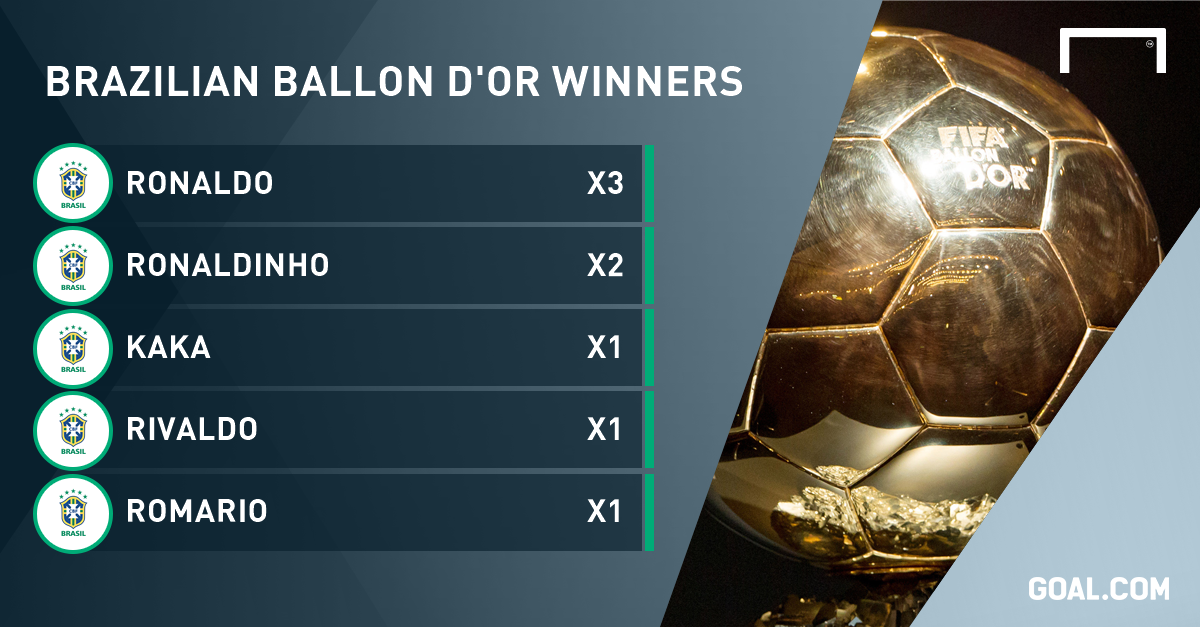 90 of the 140 international coaches who voted that year agreed. So too did France Football and World Soccer magazine. In 1999 nobody in world football had been better than Rivaldo, who edged out England international David Beckham and Argentina's Gabriel Batistuta to become the third Brazilian to be officially recognised by Fifa as the world's best player.
Rivaldo Vítor Borba Ferreira has always cut a slightly understated character off the field, and often kept his thoughts to himself on the pitch, but he had an unquenchable thirst for the extravagant every time he crossed the white line. The man that Brazilian journalist Juca Kfouri labelled "the most introvert of all Brazilian superstars" simply let his feet do the talking.
And that year they drowned out the cries of all others as he set about ensuring he left echoes every bit as lasting as those left at Barcelona by Romario and Ronaldo, who had both earned their respective World Player of the Year titles at the Catalan club. Even an off-field difference of opinions with Coach Louis van Gaal over exactly where Rivaldo should be playing couldn't derail the Brazilian's remarkable journey in 1999.
Photo: Fifa

Van Gaal had wanted to Rivaldo to contribute more to the collective and operate from a starting position out wide, but the Brazilian stood firm and eventually returned to a central role. Bandy-legged, languid and sometimes ungainly-looking, the forward didn't have the elegance of Zinedine Zidane, but his howitzer of a left foot was every bit as delicate as it was powerful.
For every bullet that was shot with sniper-like precision, however, there would invariably be a couple that ended up in row z – all of which made for a career in which Rivaldo would become used to overcoming his doubters. At his first club, Santa Cruz, he was roundly booed on his professional debut. "He was gaunt, lean, lanky, toothless… We had a rough diamond," then club President Raimundo Moura told Folha de S.Paulo.
"If we knew that Rivaldo was the ace that he became, we would not have made the stupid decision [to send to Mogri Mirim]." The 'Ugly Duckling' went on to find his feet at Corinthians before starring at Palmeiras, in Spain he would blossom into a resplendent swan.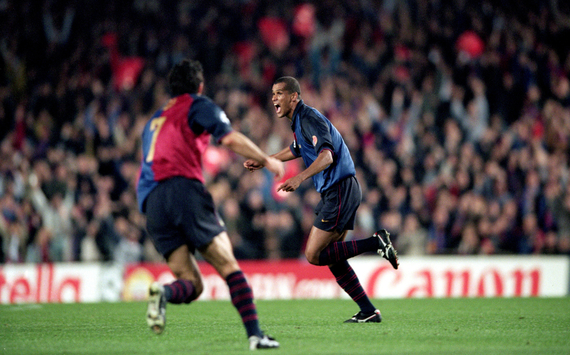 His trademark chop inside became a fixture of career, utilising the opposition's fear of his long-range striking by cutting inside to fashion better opportunities that saw him keep up a prolific goalscoring record throughout a long career that eventually ended at the ripe old age of 43, back at Mogri as player-president, where he had the opportunity to line up alongside his son.
The Recife-born forward who overcame his humble beginnings that, as a child, saw him wander the streets selling anything from fried chicken balls to cartons of juice, joined Barca in 1997 after a single, stunning season with Deportivo La Coruna convinced the club to splash out around $26 million USD for the Liga top-scorer following Ronaldo's departure for Inter Milan.
"That move turned my whole world upside down," he told Fifa this month. "It was magical… I barely had enough to eat growing up, I was very poor, but I became the best player in the world."
Rivaldo would hit 136 goals in 253 game for Barca, playing alongside the likes of Pep Guardiola, Figo, and a young Xavi. 19 of Rivaldo's strikes arrived in his first Liga season for the club as he inspired them to the championship; 24 in the 1998-99 league season as the Brazilian ensured they retained the title, and also took the Spanish Cup.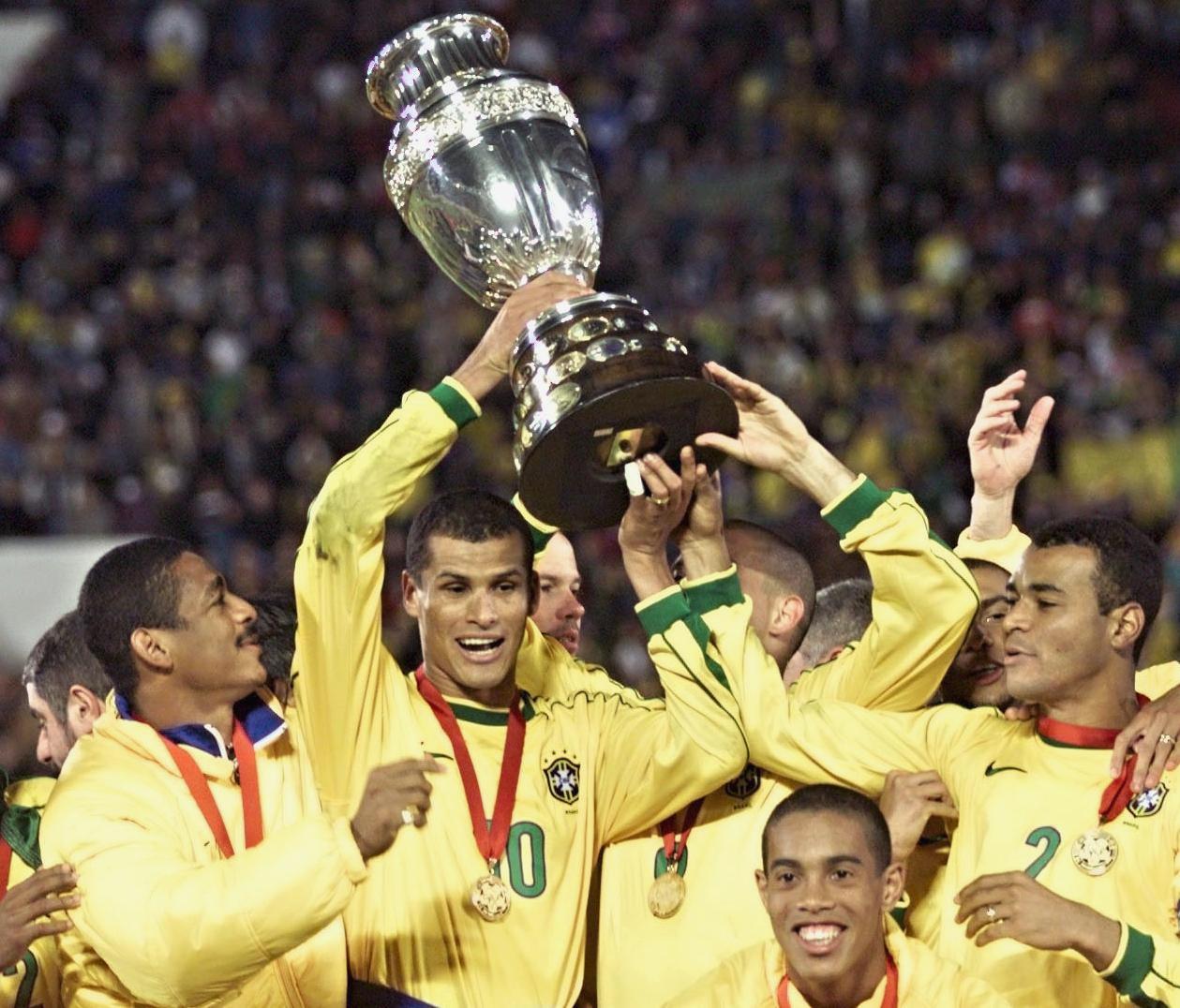 The summer of 1999 saw him claim his first major international title, too, as he and Ronaldo led the Selecao to a Copa America crown as joint-top scorers. Rivaldo was also named as the tournament's best player, finding the net in the quarter-final and the semi-final, before hitting a double in a 3-0 victory Uruguay to earn Brazil their sixth continental crown.

It was something of a redemption for Rivaldo, who was still remembered for missing a chance in the semi-finals of the 1996 Olympics Games as Brail were eliminated by Nigeria.
His free-kick against Argentina and delicate first-touch and chipped finish in the final were among the highlights of a competition that crowned the finest 12 months in Rivaldo's career.
He had been brought to Barcelona to replace Ronaldo, the previous Brazilian to be crowned World Player of the Year. And that Copa America saw the birth of the next Brazilian to claim the prize, as a young Ronaldinho Gaucho made his competitive international debut.
Three years later, the three of them would form the "Three R's". And together, the trio who conquered the world individucally, would do so collectively as they led Brazil to their fifth world title.