---

ANALYSIS
---
Brazil finally arrived in earnest at the Olympic Games on Wednesday night, blowing Denmark away with a 4-0 win at the Forte Nova in Salvador - a stunning display from start to finish.
After back-to-back goalless draws, the knives were out for the Selecao Olimpica, with the crowd in Brasilia having booed and jeered throughout their first disappointing showings against South Africa and then Iraq..
---

READ MORE:


Why Olympic gold matters to Brazil | Report: Brazil reach Olympic quarter-finals | Gabriel Jesus: Now we can sleep at night | In stats: Brazil 4-0 Denmark
---
Rogerio Micale's side risked exiting the tournament at the group stage on a crunch night for Brazilian football, but eventually cruised into the knockout stage thanks to goals from Gabriel Jesus, Luan and a double from Gabigol.
The quest for gold is back on track. Below, Brasil Global Tour look back at five key talking points from Wednesday night's sensational Selecao.
<p
NEYMAR: INDIVIDUAL COLLECTIVITY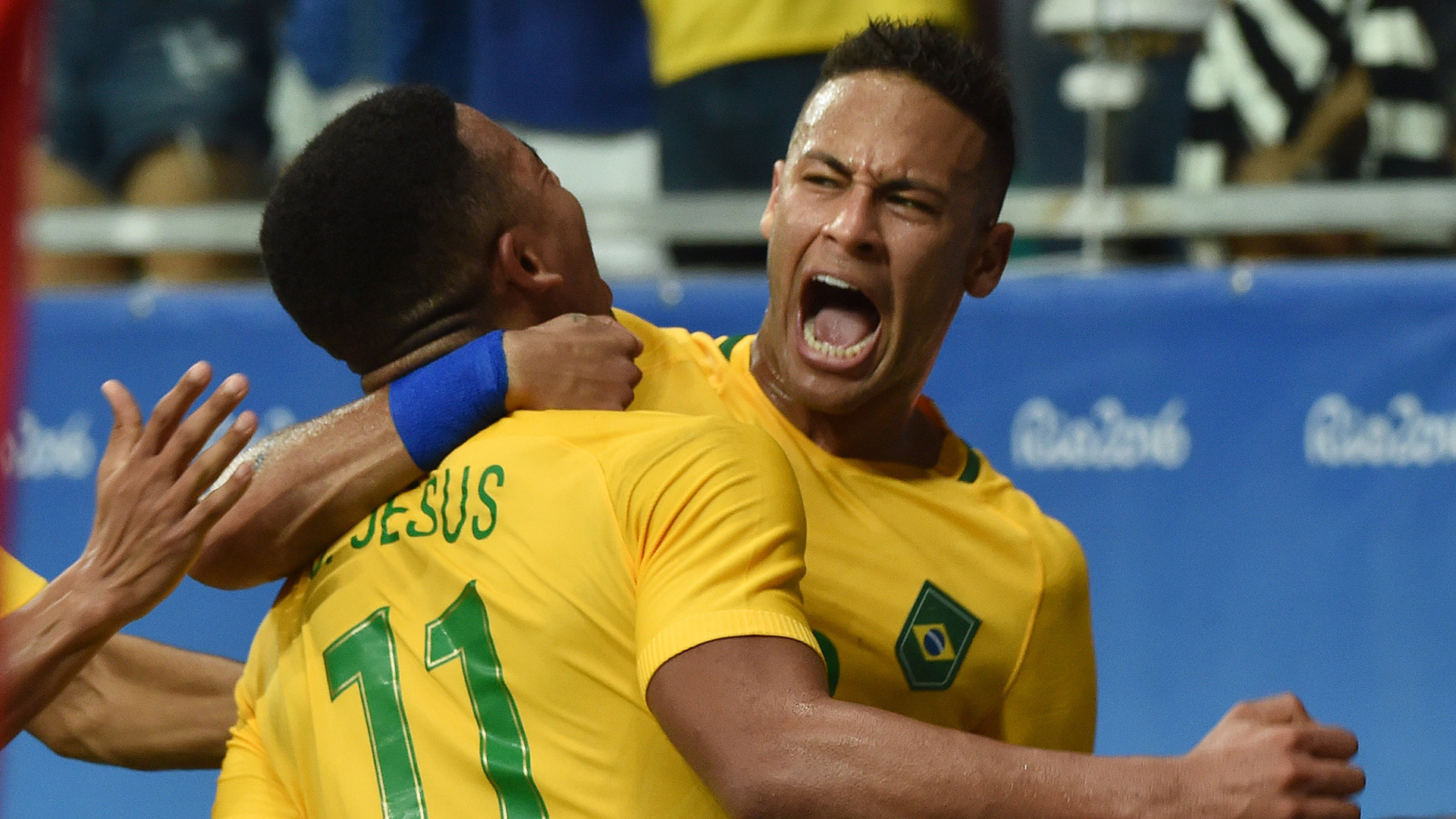 Nobody had suffered more criticism than captain Neymar for Brazil's performances in their first two matches, as he attempted to take complete control of the play alone. However, a more cohesive team performance against Denmark allowed him to take a step back and pick his moments, while the increased movement around the midfield created more space for him to damage centrally. The Barcelona star also used his colleagues more effectively, exchanging quick passes rather than trying to create by himself. He twice picked excellent passes to release Douglas Santos that resulted in goals for his team.
<p
HE WHO DARES - MICALE A MAN WITH A PLAN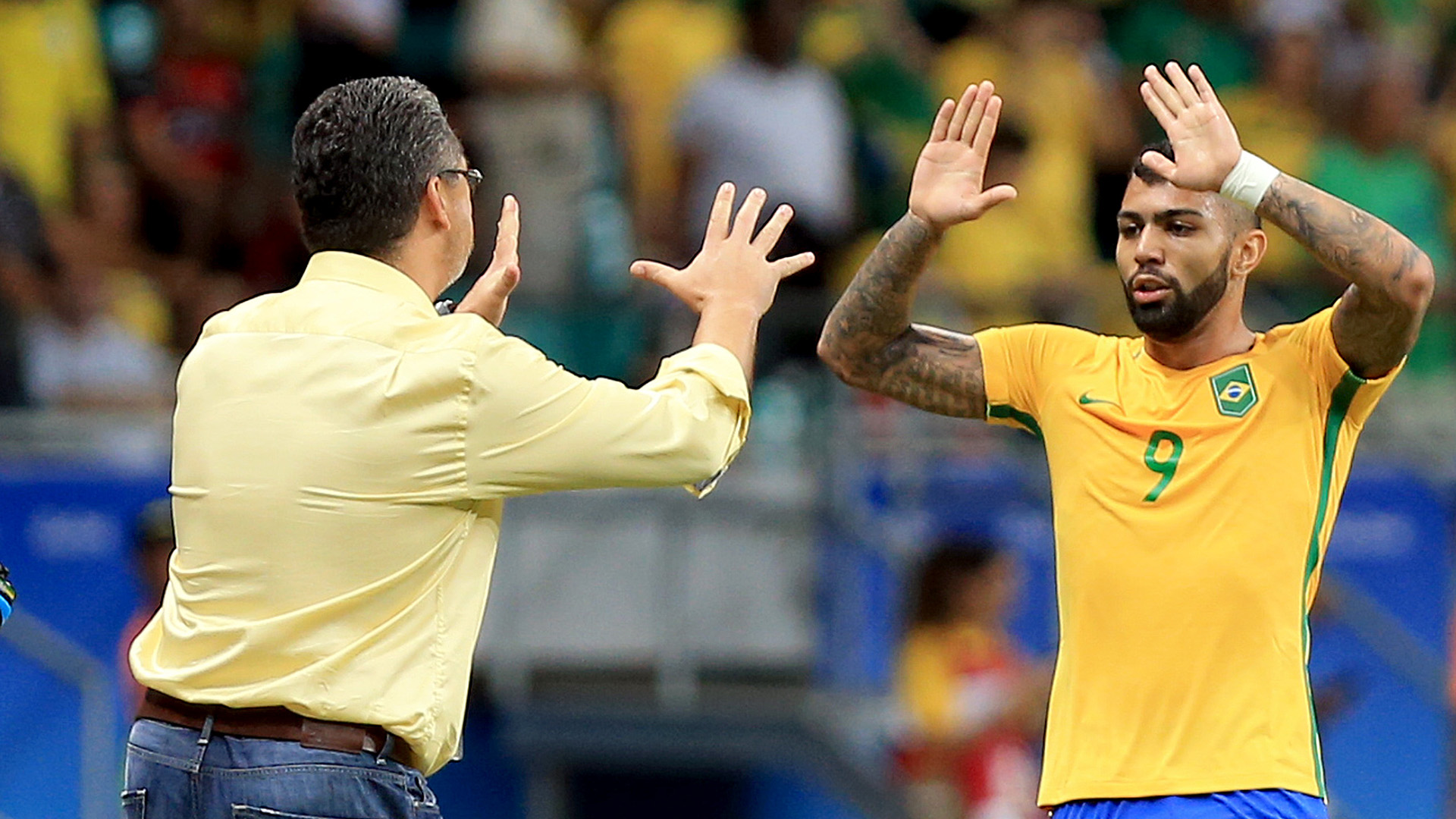 During the team's preparations ahead of the game, coach Micale experimented heavily with a number of variations in shape, most notable a 4-2-4 intended to help his side break down opponents who set out to defend in numbers. After briefly implementing the shape in the previous matches, Micale put it all on the line by bringing in Gremio's Luan and starting with the formation on Wednesday. The result of which saw the Seelcao finally implement their coach's instructions to perfection, with their increased movement, dynamism and quick, short passing proving too much for a Denmark team who were overwhelmed right from kick-off.
<p
GABRIELS GET OFF THE MARK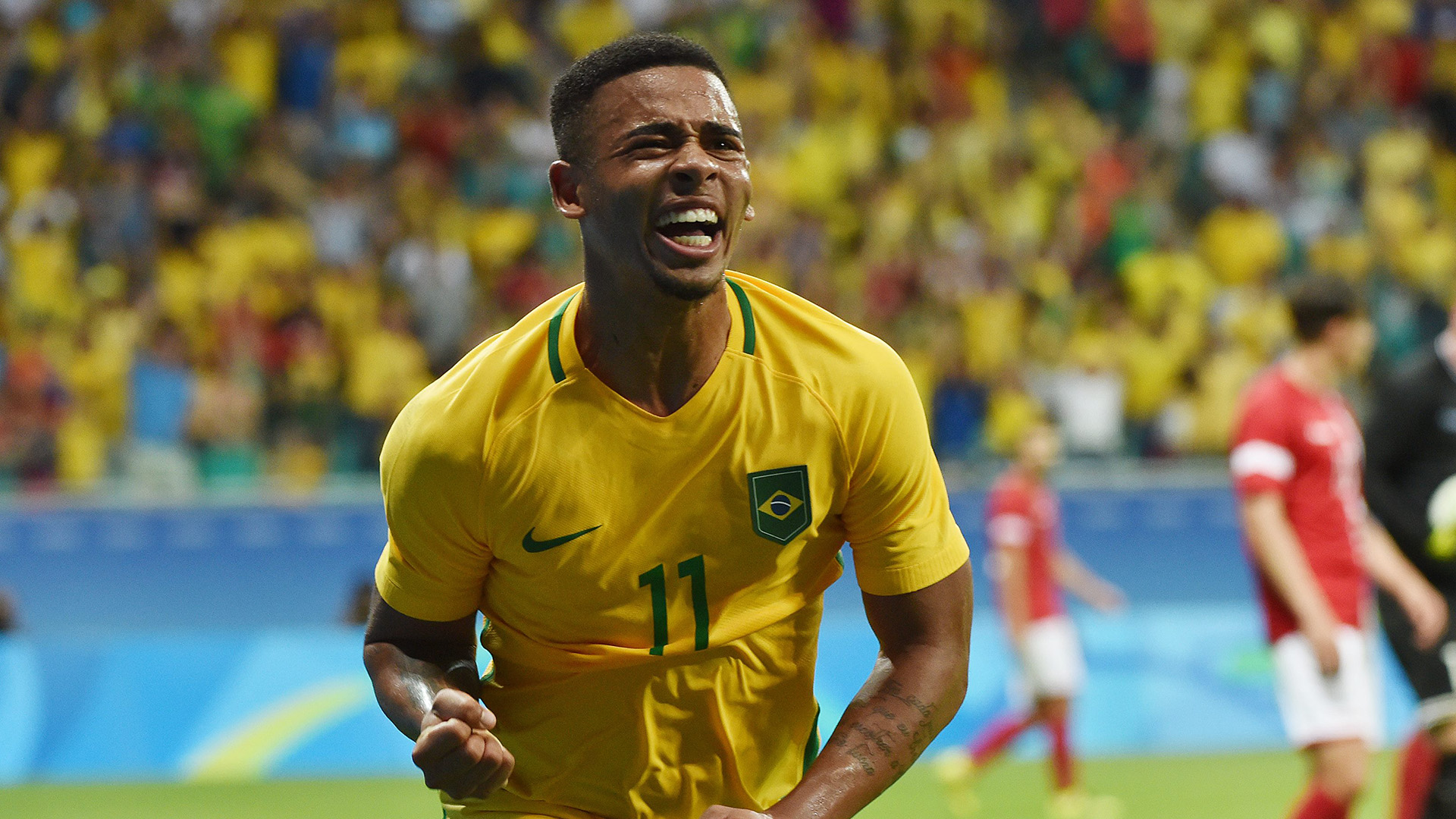 Gabriel Jesus arrived at the game with a big reputation, but the pressure of the occasion appeared to be getting to him as he spawned a number of clear chances against South Africa and Iraq. He admitted he had suffered sleepless nights going over those missed opportunities but finally got his goal on Wednesday and grew in confidence from then on. Gabriel 'Gabigol' Barbosa, likewise, had underwhelmed but will also be buoyed by his performance against Denmark. He struck twice and few would bet against him adding to his total this month. The 'Golden Trio' have finally found their way to the net.
<p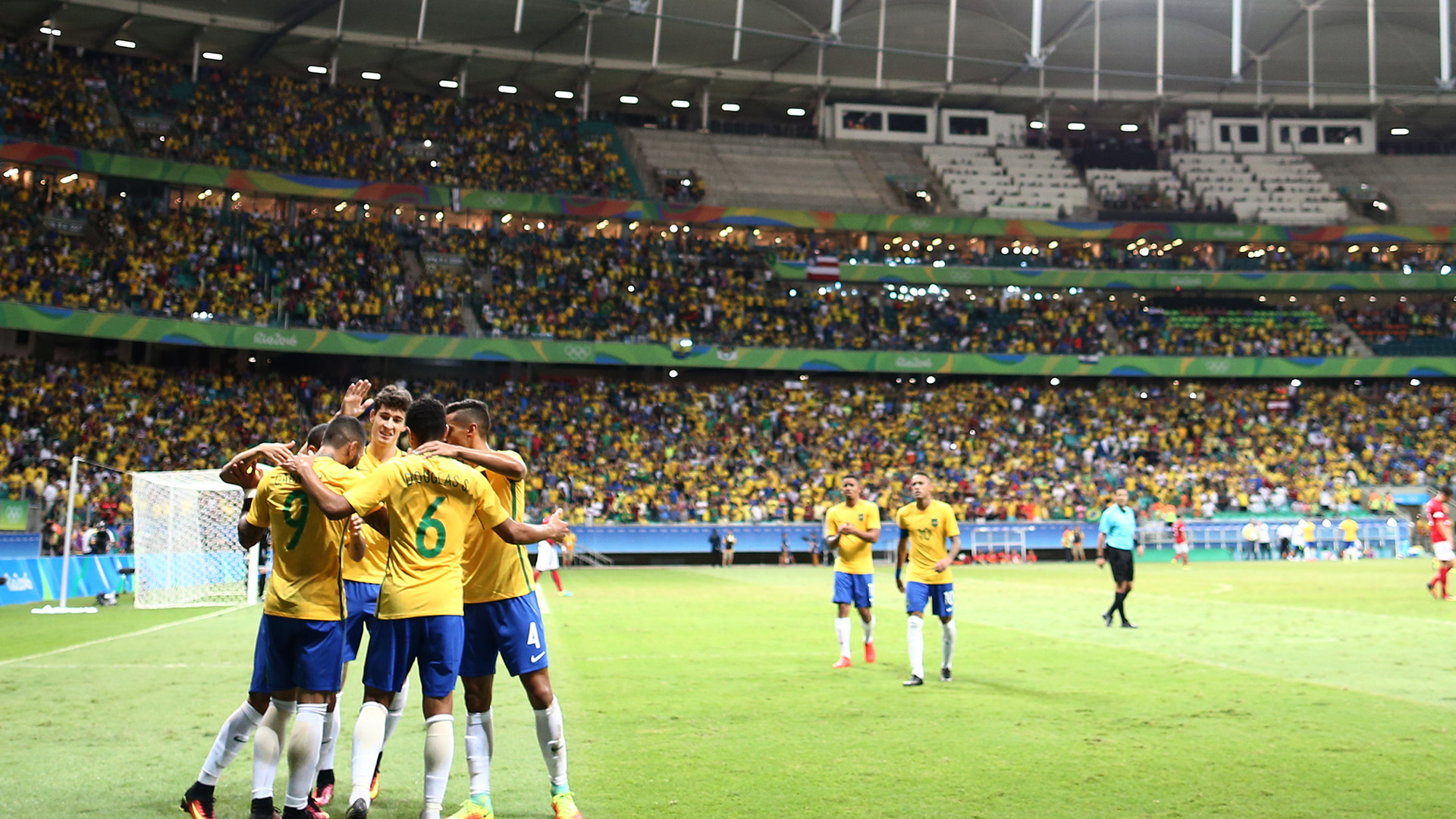 The locals had grown more than just restless after two goalless draws, with boos and jeers ringing around Brasilia in their Group A openers. Moving north to Salvador on Wednesday, the Selecao were met with a much more positive atmosphere and rode the wave of optimism to a resounding victory. The Brazil men's team desperately needed a comprehensive victory to get their fans back on side. The Forte Nova is now well and truly a Brazilain fortress: The Selecao remain unbeaten at the stadum with nine wins and five draws. The belief has returned and Brazil are back on track after a bumpy start to the quest for gold.
<p
DOUGLAS SANTOS & LUAN - SUPPORT STAFF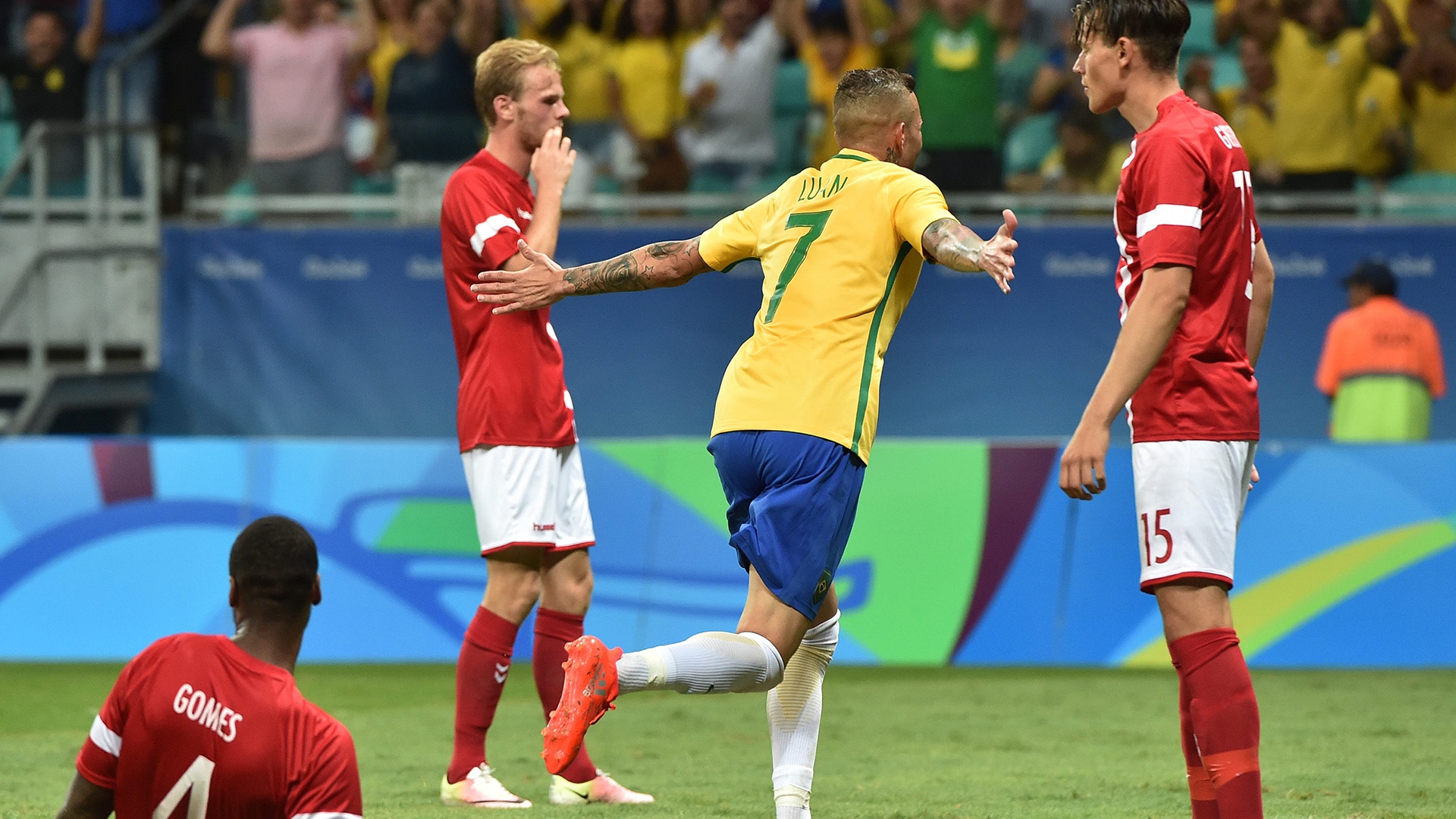 Brazil's performance was worlds apart from their first two games, and few can take as much credit for the change in fortune as Gremio's Luan. His movement, dropping deep and drifting from right to left, created space for his colleagues all night and was vital to the cohesion we had been yet to see from Micale's side. Left-back Douglas Santos also revelled in the increased space Luan provided him on the left, proving himself a potential match-winner by twice charging forward to create goals, first for Gabigol and later for Luan.