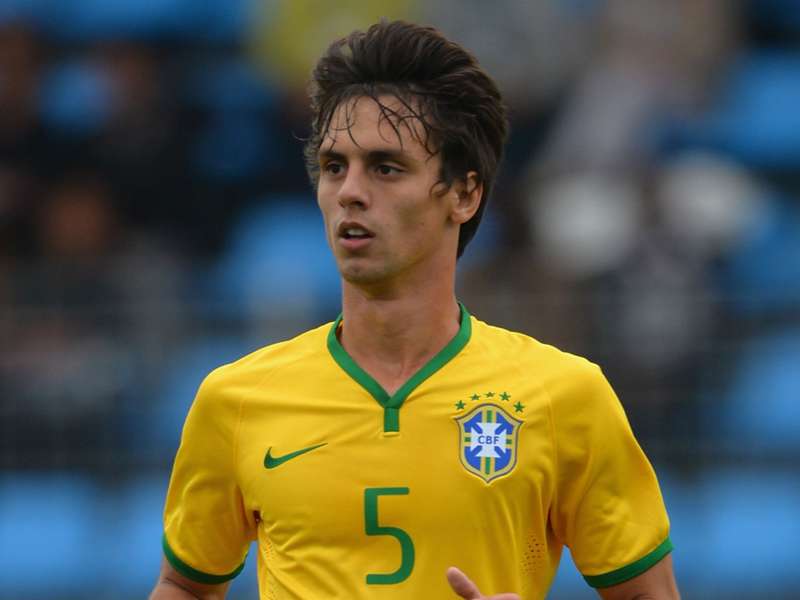 This is already looking to be a standout year for 22-year-old Sao Paulo star Rodrigo Caio.
He kicked off 2016 in the increasingly demanding role as a 'reference' of this club and the versatile defensive star is already complimenting his ability with the sort of leadership skills that impress Brazil boss Dunga.
---

READ MORE:


Who's missing from Copa America? | PROFILE: Gabigol | PROFILE: Renato Augusto
---
So impressed was the coach by the youngster who has starred at right-back, centre-back and in midfield, he was drafted into the senior squad for the first time ahead of June's Copa America Centenario.

"I am very happy with this opportunity," he said. "I will try to enjoy it as much as possible and show the form I have managed for Sao Paulo. It gives me great pride to be able to wear the shirt for the Selecao."
Rodrigo Caio Coquette Russo rose through the ranks at Sao Paulo as something of a prodigy and made his professional debut at just 17-years-old when then coach Paulo Cesar Carpegiani spotted the youngster's immense potential.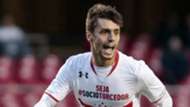 "Carpegiani always supported me. He consistently encouraged and praised me from the minute I arrived in the first team," said Rodrio Caio in 2011. "He opened the door for me as a professional, he gave me my chance and I am very grateful to him."
Though he only managed a handful of appearances before returning to the youth ranks, the experience proved vital for a teenager hoping to make his way at one of Brazil's biggest clubs and he returned to the senior side for good just one year later.
He was reintroduced to the team at right-back but, after injuries to Edson and Paulo Miranda, coach Paulo Autuori moved Rodrgio Caio to the heart of the defence. He quickly settled and became a star of the side, instantly earning interest from abroad.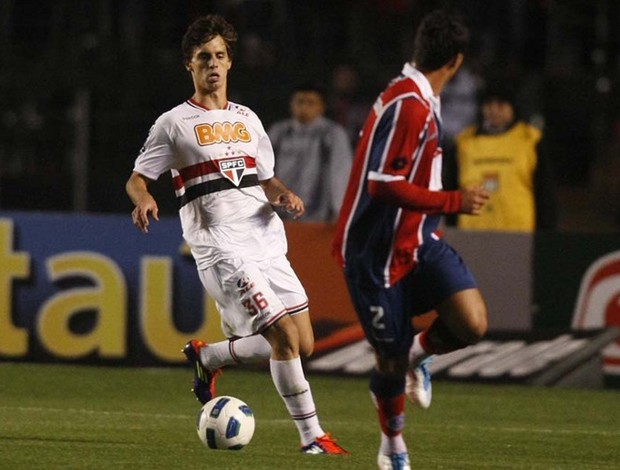 So impressive was his form, he was on the verge of a sensational switch to Spanish club Valencia. But then disaster struck. In August 2014 a serious knee injury left him side-lined for months and he remained in Brazil.
By then, however, Rodrigo Caio was already establishing himself as an international at youth level. In 2012 he had been called to play in a U-20 quadrangular tournament against Argentina, Chile and Uruguay, and scored the winning goal in the final against old rivals Argentina.
And just prior to his knee injury, he led Brazil to the prestigious Toulon Tournament in France as a defensive midfielder while being the competition's best player.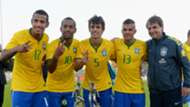 The ease with which the young defender is able to adapt to different positions in differing setups has impressed everyone who's followed his career to date.
"He is very versatile," said Dunga.
"He is good in the air, both offensively and defensively, and passes out from the back very well. He has the profile of a very good player."
And despite his tender years, Rodgio Caio is taking an increasingly leading role with this club, never afraid to shout orders and offer advice to pros may years his senior. One of the key themes Dunga has repeatedly discussed prior to Copa America is the need for more communication between his players on the pitch.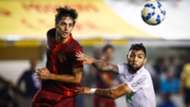 Rodrigo Caio joined the squad in USA this week to begin his fight for a place in the first team. And that he can carry out a number of functions certainly increases his chances of at least coming off the bench to meet specific requirements Dunga may identify during the competition.
He joined the squad in good form and in high spirits after helping his club past Atletico Mineiro and into the Copa Libertadores semi-finals. Now Rodrigo Caio is hoping to ride that wave straight into the Brazil team.
But even if he doesn't turn out at Copa America, he is expected to play a major role at the Olympic games in August and 2016 lookes destined to get even bigger for the now bonafide Brazil international.