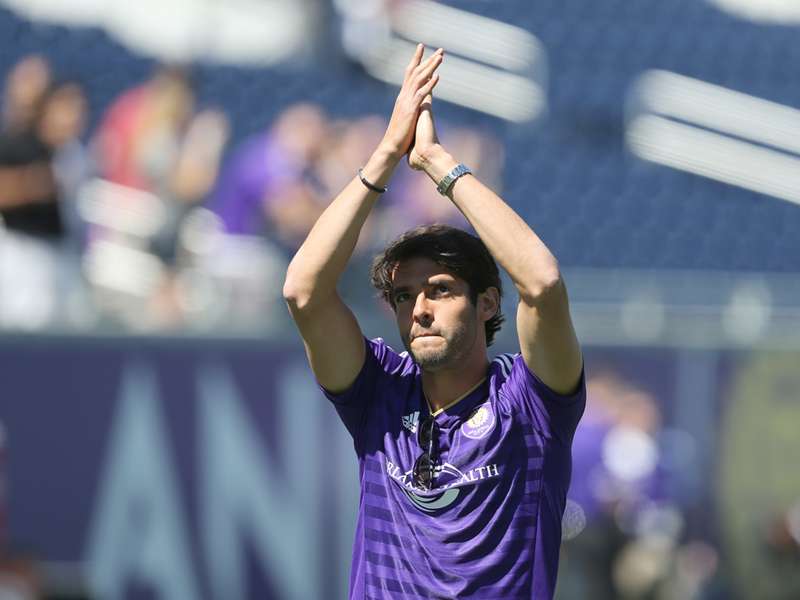 The increasingly globalised world of football has made it easier than ever before to follow teams from the other side of the world. More and more Brazilian fans are adopting European sides in addition to their local allegiances as they track the progress of their former hometown idols in packed stadiums from the other side of the globe.
With great players, solid structures, astronomical salaries and cutting-edge marketing departments, foreign clubs can seem a world away from some of their Brazilian cousins. And those ingredients are attracting more locals than ever to cast an eye on what's happening on the old continent.

But with an increasing number of Brazil internationals venturing to emerging leagues outside of Europe, one Selecao star is making noise in another part of the world: USA has Kaka fever.
A nation that used to be largely indifferent to the Beautiful Game, with local sports baseball, basketball and American football taking up the country's sporting consciousness, 'soccer' in the United States is bigger than ever before.

In attempt to raise the profile of a league that, until fairly recently, was actually averaging larger local attendances than that found in Brazil's top division, the likes of Steven Gerrard, Andrea Pirlo, Frank Lampard have all raised the profile of this emerging football nation.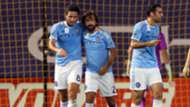 Orlando is now Kaka town. The club, meanwhile, has made a concerted effort to appeal to fans back in the former Fifa World Player of the Year's home country, and it appears to be working.
Rio de Janeiro native Arthur Fernandes is a Fluminense fan. But he adopted a second team after Flu met Orlando City in a June 2013 friendly match. Looking on as his side edged a seven-goal thriller, Arthur took an interest in the MLS outfit and began following their matches from afar. A short time later, he ended his love affair with Flu to pledge his allegiance exclusively to Orlando City.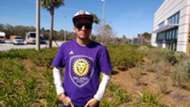 "Since I first met Orlando City in that friendly against Flu in 2013, I became really interested in them and went to watch the games," says Arthur.
"Soon after I found myself completely mad for the club and that's when I decided to give my love and hopes only to Orlando. I am considered a fanatic."
And for Arthur, Kaka, who was chosen by Dunga to be a reference point a Brazil squad that has little experience of World Cup qualifying, is playing at the highest level and in conditions worthy of repeated call-ups to the five-time world champions.

"The MLS teams prepare their players extremely well," Fernandes continues.
"Kaka has joined a club with a very strong infrastructure and has now returned to playing a very high level personally, performances that deserved his call-up to the national team. He raises the technical level of the team, provides security and when he does go for goal he is getting assists and making a real difference."

Kaka as forced to withdraw from March's qualifiers with Uruguay and Paraguay because of a thigh injury but recovered last weekend to make his first MLS appearance of the season. Back in shape, the former Milan and Real Madrid man made two assists in the 4-1 rout of Portland Timbers was named as the league's player of the week.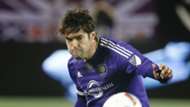 Orlando City narrowly missed out on a play-off place in their inaugural season last year, but Arthur believes it's only a matter of time before he is celebrating the club's first MLS Cup.
"I follow every game, and I followed all of pre-season. Last year we fell short, the team could have gone to the playoffs but we had a few flaws.
"This year the pre-season was spectacular and now we lead the Eastern Conference. With Kaka I have no doubt that Orlando is a strong candidate for the title."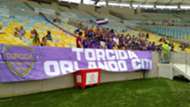 Arthur also notes that before Kaka's arrival the team had few fans outside the country. Today the club an official supporter's club in Brazil and is about to start one in Europe too.
Meanwhile, Kaka is back in form and expected to take part at this year's Copa America Centenario which will take place in USA, a footballing nation of which Brazilian fans are becoming increasingly aware.