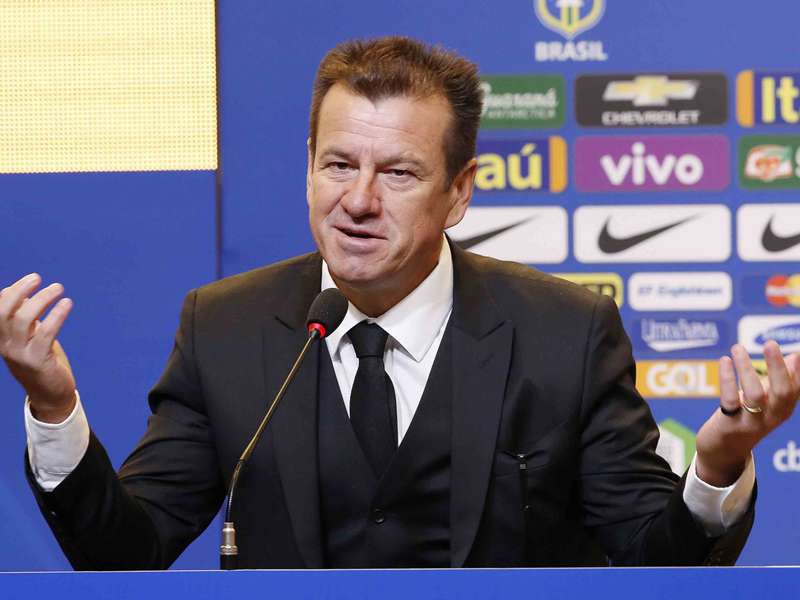 Dunga says he did not select Marcelo for his latest Brazil squad after discussions between his staff and Real Madrid.
Marcelo returned to training with his club on Thursday morning as he continues his recovery from a calf injury and was replaced in the Brazil squad by Juventus left-back Alex Sandro.
"Our medical team spoke with the Real Madrid doctor," said Dunga.
"Marcelo is injured, he could return for the next game, but he has suffered a series of injuries and we feel it would be better for him to regain full fitness with his club.
"In the future, depending on the situation, he should be with us again."
Dunga also explained his decision to drop Botafogo goalkeeper Jefferson, who was his undisputed no.1 for the first 12 months following World Cup 2014 but has recently lost his place in the team to Internacional's Alisson.
It was the first time since Dunga's July 2014 appointment that Jefferson had not been selected in a squad for which he was eligible, having missed only the November 2014 Brasil Global Tour double-header with Turkey and Austria because the squad was restricted to European-based players.
"Football is dynamic; it is all about timing," Dunga said.
"We have given opportunities to many. I have talked with [goalkeeping coach] Taffarel, we're bringing in three goalkeepers: one young, one intermediate, and one more experienced.
"Football is like that, one plays, another waits. When I called the Jefferson while he was in Serie B I was not questioned so much, now I'm giving an opportunity to other players.
"We will do the best for the national team. It will depend on Jefferson himself to return."