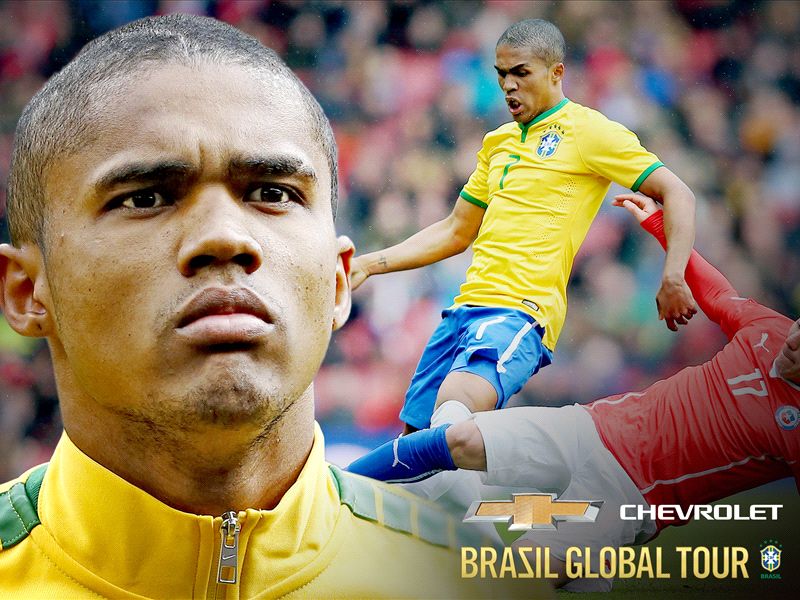 Brazil international Douglas Costa is used to being left out in the cold. The 24-year-old faced a long wait to make an impression on the international stage, braving the biting chill in Ukraine for five trophy-laden years before coach Dunga handed him a debut in November's victory over Turkey.
He hasn't missed a squad since. And while he's had to settle for a cameo role, patience has never been a problem for Douglas Costa, who is now hoping to graduate to a first-teamer this month as Brazil head to Chile for the Copa America in great spirits.
"We have an amazing group of players who create a great atmosphere," he tells Chevrolet Brasil Global Tour in an exclusive interview.

"We all respect each other. We joke around a lot but maintain a great sense of professionalism. And that is very important to achieving success."
He's been made to feel even more at ease by a coach who clearly believes in his ability to make a lasting impact for his country, and admits he has found Dunga's support vital to his transition into international football.



"Dunga always talks with the players and simply asks me to play the same way that I play for Shakhtar. He knows how to give confidence to the players and that is very important."
So too is the opportunity for Brazil to bounce back from last year's World Cup disappointment of a 7-1 semi-final defeat to Germany. Douglas Costa believes June's tour of Chile offers the chance to do just that.
"Of course the result against Germany was surprising," he admits. "But everyone knows the quality of Brazilian football. The proof is that, after the World Cup, our team continued winning and we have faced huge opponents like Argentina and France."
Those two footballing superpowers were just two of the Selecao's victims as Dunga led his side to eight consecutive victories since his July 2014 appointment – a run that has helped Brazil move on from what was labelled a national disaster.
"The pressure to win is always there, especially with the Brazilian team," Douglas Costa insists.
"Being the first official competition after the World Cup might end up increasing those expectations. But we cannot go there thinking only about that. We must do our work properly. If we do so, we will succeed and we will have good chance to win the Copa America."
The national team will train in Comary Granja in early June to prepare for the trip to Chile. Before the tournament begins, Douglas Costa and Brazil will face Mexico and Honduras as the Chevrolet Brasil Global Tour returns home for the first time since the World Cup.
He has made just one start since his November call-up, beginning the game against Chile after substitute appearances against Turkey, Austria and France. The late withdrawal of Oscar has left a slot in Dunga's attack open to the Shakhtar man, but he says he is more concerned with continuing to learn as much as he can from his new team-mates.
"I am learning a lot from the other players," he says.
"Whether on the pitch or in casual conversation, you end up learning a lot of lessons. Not only with the group of players but also with the coaching staff, who are always there to guide us."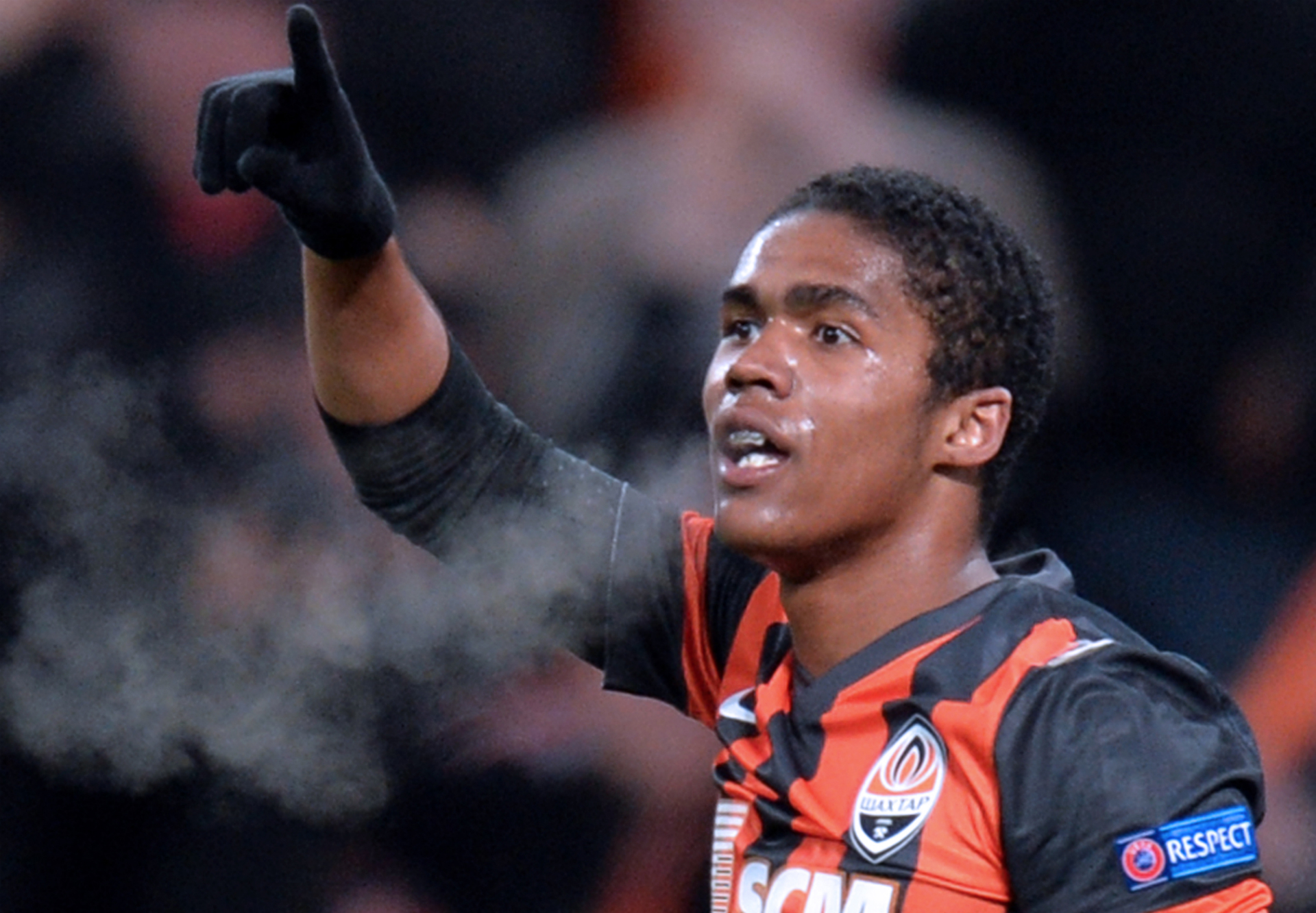 Few have provided as much guidance as his club coach Mircea Lucescu, who has packed his team with Brazilians in recent years. There are currently 13 in the squad and Douglas Costa says their continued support has been vital to his development since leaving Brazil at just 20-years-old.
"It's very good having so many here. It's easier to play in a team with so many Brazilians players. As in any group, you end up having more in common with some than others, but everyone shows interest and is always there to listen and help."
Douglas Costa listens intently. There's a calm and collectedness about him. He doesn't speak about fairytale endings or scoring winning goals in Chile. He has no time for the ups and downs that come with living out a Brazilian telenovela. "I don't like soap operas," he says. "But I like to watch movies. My favourite is Annapolis," which tells the tale of a young boxer from hard beginnings hoping to make it to the Naval Academy.
Douglas Costa has fought his way into his Annapolis. And if this month goes anything like his five years in Ukraine, he is unlikely to feel many more cold shoulders in his international future.