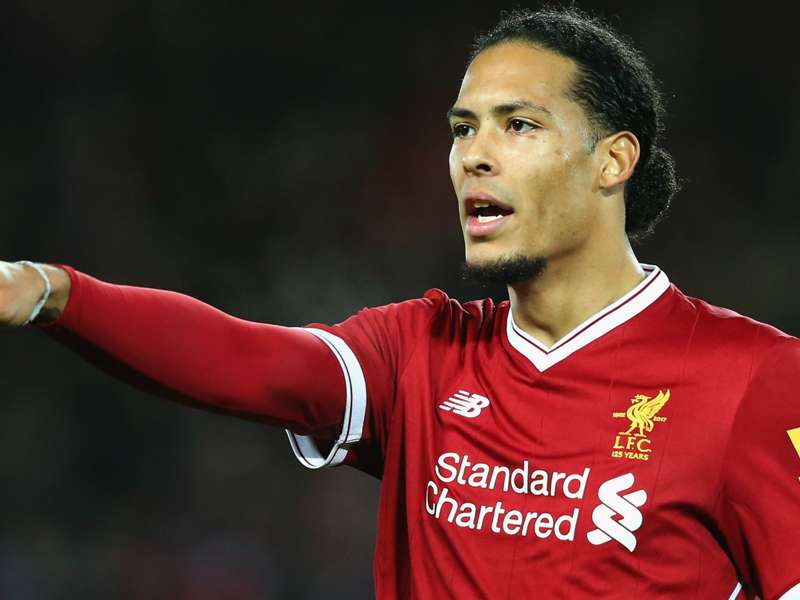 Liverpool remain a long way from being Premier League title contenders, says Stan Collymore, as only three of their players would get into the Manchester City side.
The Reds have proved to be a rare thorn in the side of Pep Guardiola's newly-crowned champions this season, inflicting three defeats on an otherwise dominant outfit.
Jurgen Klopp was the first man to mastermind a league defeat over all-conquering City, before repeating the trick with home and away victories in a Champions League quarter-final clash.
Such results have raised expectations at Anfield, but Collymore feels Liverpool still have some way to go before they can be considered realistic challengers for the top-flight crown in 2018-19.
The former Reds striker told the Daily Mirror: "I'm not getting too carried away with the idea that Liverpool will be Manchester City's main rivals for the Premier League crown next season.
"They might have beaten them three times this term and that Champions League quarter-final might still be fresh in the memory but, by my ­reckoning, only three Liverpool players get into City's starting line-up: [Virgil] van Dijk, Mo Salah and Andy Robertson.
"And I include Robertson only ­because City's Benjamin Mendy has been out injured.
"That shows how far they still have to go."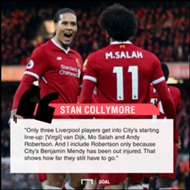 Liverpool will get the opportunity to try and close the gap on City during the summer transfer window, but Collymore feels they will need to spend big – even with one deal for Naby Keita already wrapped up – in order to address the weaknesses which remain in their ranks.
He added: "This season Liverpool have been near-perfect up front, easily a nine out of 10. In midfield it has been seven out of 10, with room for a dominant new ­addition – hopefully, Naby Keita will be that man.
"At the back, they have been a six overall and an eight in recent weeks and, even though Dejan Lovren has stepped up to the plate, I'd like to see at least one more central ­defender of Van Dijk's quality brought in.
"Someone who'd purr like a Rolls-Royce alongside the Dutchman, the way Rio Ferdinand and Nemanja Vidic did together for so many years at Old Trafford.
"And I don't care what anyone says, Liverpool need a new keeper as well. Another right-back, too, because Trent Alexander-Arnold is still young and Nathaniel Clyne has been a bit hit-and-miss."