Why always him?
The summer break appears to have done little to slow Mohamed Salah down. The Egyptian with the unquenchable thirst for goals was at it again on Saturday, firing Liverpool to the top of the Premier League table after their best start to a season in five years.
It may only be August, but on a day when Manchester City dropped points on the road, the Reds' ability to swat aside lesser opposition will have pleased Jurgen Klopp immensely. Brighton, like West Ham and Crystal Palace, were no match for his slick, organised Reds side.
As for Salah, his appetite for destruction remains as healthy as ever. His first-half strike, passed almost casually home first-time via the post, settled a game in which, for large spells, Liverpool were far from their best.
At times it was lethargic, at others it was sloppy. There will be better spectacles here this season, for sure.
In Salah, though, Klopp's side have the man to pinch them points from tight game, to turn the difficult afternoons into successful ones. Last season's player of the year is ready to have another bash.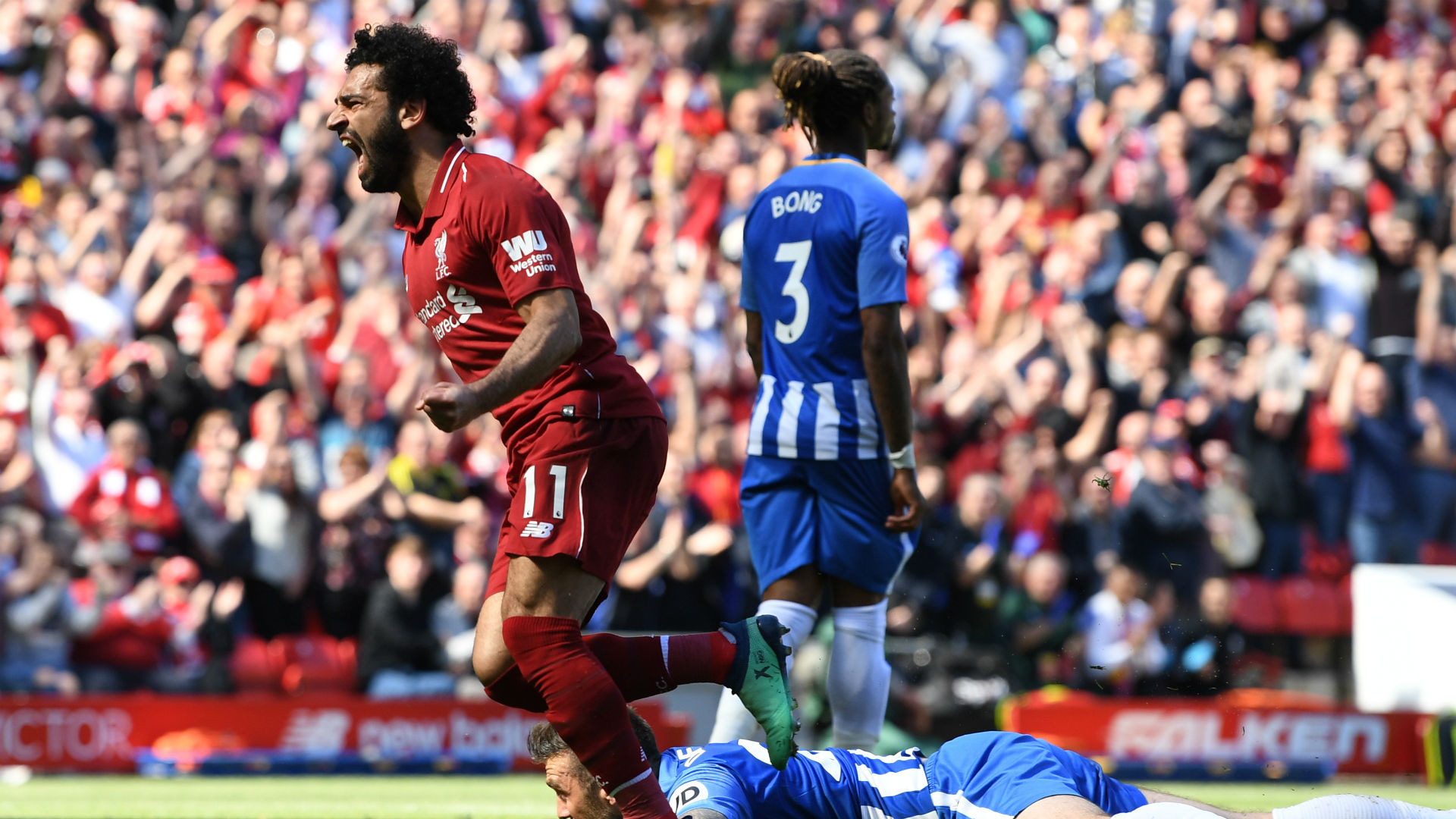 In 29 Anfield appearances for the Reds, he has 29 goals. He's relentless and ruthless, a thorn in the side of any defence. The Premier League knows what he's all about now, but can they stop him? Not on the evidence of these first three games. Two goals, two assists, nine points, Liverpool going along very nicely indeed.
Klopp has been keen to temper expectations, warning his side of the challenges to come. Positive press, he feels, can be as much a distraction as negative headlines. Liverpool have enough obstacles to overcome without getting in their own way as well.
But in a season of fine margins, a perfect start – in terms of results, if not necessarily performances – should not be downplayed. City, at Wolves, showed the pitfalls which await even the best teams. Klopp aims to ensure Liverpool are ready to win, whether at their best or far from it. Today, they were far from it. "Maybe it's my English," Klopp joked after seeing his side's levels drop following the half-time interval.
With Salah though, he has the trump card. Plenty have doubted whether he can possibly repeat his 44-goal heroics from last season, but with two from three already, he is very much back in the groove. Liverpool needed his sharpness here, on a day when neither Sadio Mane nor Roberto Firmino were at the races and when their delivery in the final third was uncharacteristically wayward.
They needed their new goalkeeper too. Alisson Becker's late save from Pascal Gross preserved the points, a triumph of footwork, positioning and reflexes to keep out the German's free header. With three clean sheets in a row, the Brazilian, like Salah, is up and running in a Red shirt. Liverpool have not conceded a home league goal since February 24, a run of seven matches.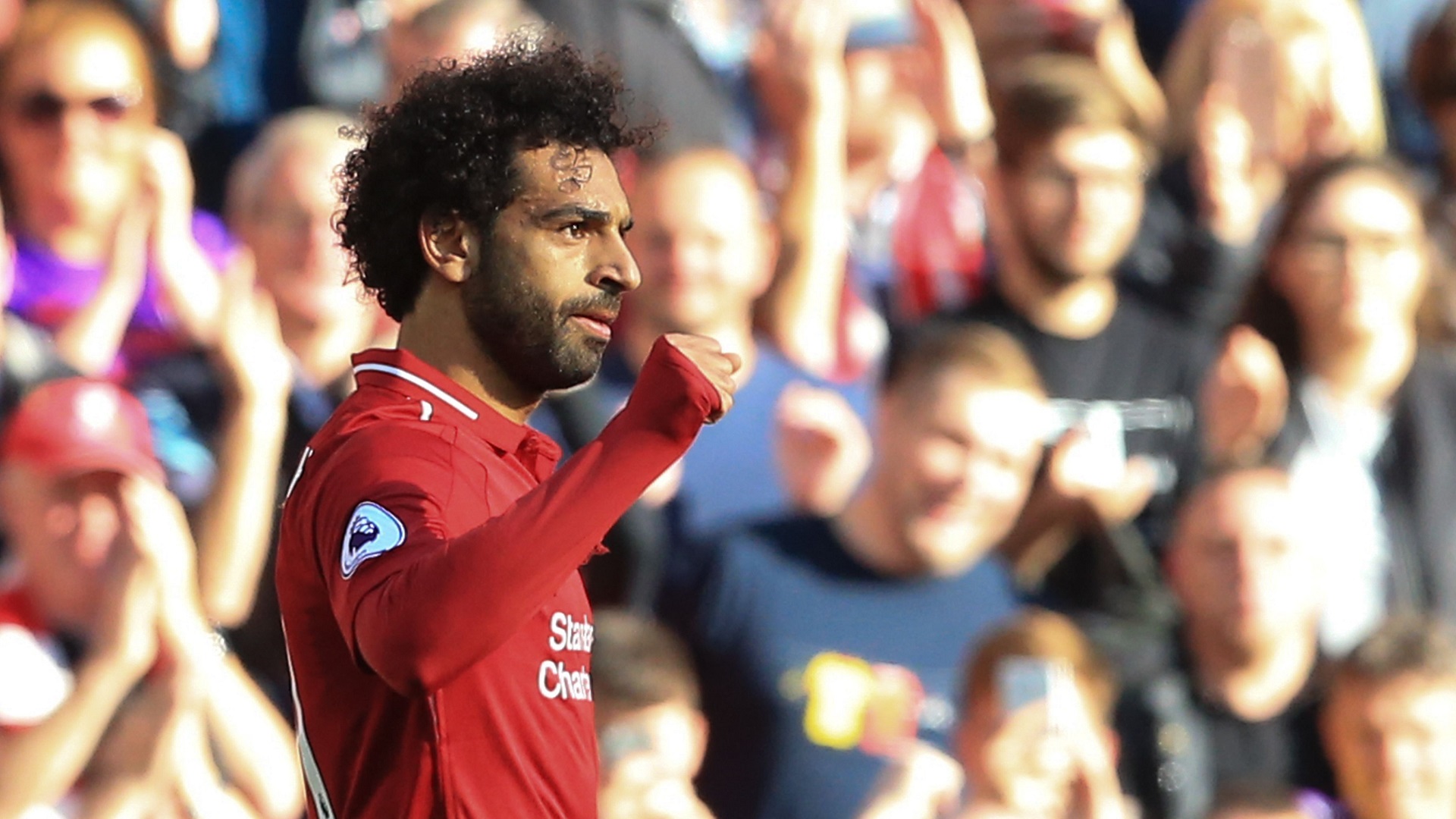 Alisson had his moments here. "Not too cool," Klopp said of his audacious chip past Anthony Knockaert early in the second half. His thoughts on his goalkeeper's dallying over another backpass were not recorded.
Fortunately for Liverpool, his indecision did not prove costly, though Klopp may well use it as a warning to others; complacency at this level can be fatal.
Privately, he might reflect that a nervy home win against an organised, physical opponent may teach him more about his players than a comfortable thrashing would. It's about "being ready" he says. Ready to suffer, ready to fight, ready to win.
Ready to challenge. Liverpool look ready to challenge.
The relief at the final whistle was palpable, even if the home side were hardly holding on during a low-quality second half. Shortly after came the announcement from the public address system; Liverpool are top of the league tonight, time to enjoy it.
The aim now is to stay there. They'll need to improve on this showing if they are to do so, with bigger tests to come.
Leicester is the next one, in a week's time. Salah scored down at the King Power last season, of course. He scored everywhere. It's what he does.
If he carries on, he'll take this team close to silverware, for certain.