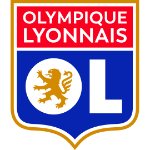 Olympique Lyonnais
Founded: 1950
Address: 350 avenue Jean Jaures, 69007 Lyon France
Phone: 00 33 426 29 67
Fax: 00 33 478 29 67
Email: OL@olympiquelyonnais.com
Official URL: http://www.olweb.fr
Chairman: Jean-Michel Aulas
Club Director: Thierry Sauvage
Stadium: Stade de Gerland, Lyon
Club History
Lyon are not one of the grand old names of European football and, indeed, only recently have risen to the pinnacle of the French game. Indeed, they are the only in the 2007-2008 Champions League not to have won a national title before the end of the century.

So, some may consider them upstarts. One thing's for sure, though: Lyon have shown in recent years that they have every intention of remaining amongst the big boys.

Early Days Come Late

The roots of this club lie back in 1899, when Lyon Olympique was founded, but the modern-day football club states the date of its foundation as being 1950.

Prior to that, though, football was alive and well in Lyon, a forerunner club winning the Ligue title in 1910 and Lyon Olympique Universitaire reaching the national championship final in 1942.

But it was 1950 when things really kicked off for Olympique Lyonnais as we know them today. By this time, they'd inherited a place in Ligue 2, from which they were set to emerge just a year later, in 1951.

These early days, though, were beset by instability, the new-look Lyon men going back down as quickly as they'd come up. Not until 1954/55 were they to truly cement their place in the top flight.

Among The Giants

Still, despite their top level status, Lyon were not one of France's leading lights at this time. Even with the likes of Swiss international Jacques 'Jacky' Fatton in the side, the OL couldn't quite breach that group of elite clubs at the top; they could reach cup semi-finals, but not the final. They could finish top half in the league, but not reach Europe, at least until 1959 - even then, they fell at the first round in the Fairs Cup.

It must have been depressing, but it all changed in the 1960s. A European run - to the semi-finals of the Cup Winners Cup in 1963, in fact, after losing in the final to champions Monaco - and silverware. Lyon had it all.

Much of it was down to one man. Fleury di Nallo, a name still synonymous with the OL greats, became a national sensation after debuting for his hometown side at the start of the decade and, indeed, helped them to their first major piece of silverware in 1964: the Coupe de France.

It was a fantastic achievement - 100,000 fans came out to greet the side upon its triumphant return to the banks of the Rhone and Saone. A near miss in Europe, and a trophy - could it get better?

Sadly, no; not next season, at least. Next season saw failure at the first round in the CWC, and difficult times at home: not until 1967 would Lyon hoist the Coupe aloft once more, and not until 1968 would they gain a respectable place in Europe.

The 70s saw occasional dalliances with success - another cup win, the odd European run, Bernard Lacombe being unearthed as a prime Lyon player, but some dark times were to come.

Despite financial intervention from the city, and an ambitious board of directors, Lyon had a barren decade in the 80s, failing to qualify for Europe even once and indeed suffering the indignity of relegation.

Jean-Michel Aulas had taken over by this time and, in 1989, the president saw his side return to Ligue 1. Here, they were to stay.

Aulas' Ambition

The outspoken president may not win any prizes for diplomacy, but he gets results. Into the 1990s and Lyon once again returned to European football, employing a parade of short-lived but big-name managers in the progress: Tigana, Stephan, Lacombe.

Great players had started to arrive, too: N'Gotty, Maurice, Coupet - all harbingers of a more successful age. And that came in the 21st century.

For in 2001-2002, Lyon were tired of third-placed finishes and heroic cup runs and duly won their first ever Ligue title, Jacques Santini's men finally putting an end to that 52 year jinx.

From there, Lyon have gone on to dominate the domestic scene, winning the league title in every subsequent season and, indeed, lifting the Trophee des Champions - contested between the Ligue and Coupe winners - in every season. Almost everything was going right - Lyon had begun to assemble a squad worthy of joining the European greats. Still, the early days of success were tinged with sadness, Marc-Vivien Foe, a beloved former player and Lyon-born oy, passing away at the age of just 28.

Still, Lyon served his legacy well, progressing both at home and abroad. With a superb squad, including the likes of Juninho, Govou, Edmilson, Essien, Diarra, and Giuly over the years, they began to take Europe by storm, reaching the quarter finals of the Champions League in 2004 and, just years later, only missing out on the final via a penalty shoot-out defeat to PSV Eindhoven.

In 2005-06, they only fell at the quarter final stage to Milan; one season later, though, they couldn't follow up a successful group stage campaign with success, losing out to Roma in the first knockout stage. Still, one thing was certain: Lyon were no longer the young, easily-dismissed upstarts that they once were.

The 2007-08 season so far has seen Lyon battle it out at the summit of the French league, but yet to really start their European campaign, suffering two early losses. Many, including some at the club itself, say this is down to being a "selling club" in the summer transfer window, the likes of Eric Abidal and Florent Malouda moving on. But with young talent like Karim Benzema waiting in the wings, who knows what the future holds?
Copyright © 2014 Goal.com All rights reserved. The information contained in Goal.com may not be published, broadcast, rewritten, or redistributed without the prior written authority of Goal.com