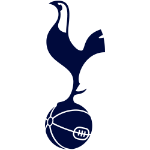 Tottenham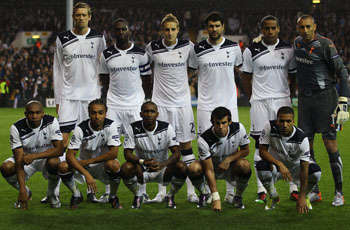 Founded: 1882
Address: 748, High Road London N17 0AP England
Phone: (0181) 365 55 000
Fax: 0844 499 5000
Email: customer.care@tottenhamhotspur.com
Official URL: http://www.tottenhamhotspur.com/
Chairman: Daniel Levy
Club Director: Matthew Collecott & Sir Keith Mills
Stadium: White Hart Lane
Club History
Tottenham went into the 2007-08 season on a high. They had reached the door to the inner sanctum well ahead of their rivals. Beyond the door lay the top four, and Spurs were fully confident they could finally oust the fourth-placed club, which just happened to be hated neighbours Arsenal. After all, Spurs had finished just behind the Gunners in each of the last two seasons. They had assembled a vibrant squad with a strong British spine, added to it during the summer with the likes of £17.5 million striker Darren Bent, £8 million defender Younes Kaboul and £5 million left-back Gareth Bale, among others, and seen Arsenal lose their iconic skipper Thierry Henry.

The Gunners, Spurs fans convinced themselves, were imploding, ripe for a takeover and about to be overtaken. And Tottenham had kept coveted striker Dimitar Berbatov at the club and completed an impressive seven-match unbeaten pre-season programme. However, newly-promoted Sunderland pooped Spurs' opening day party, Everton outplayed them at White Hart Lane and suddenly manager Martin Jol was fighting for his job amid rumours, unconvincingly denied by the board, that they were lining up Sevilla's coach to take Jol's place.

In the event, chairman Daniel Levy told the affable Dutchman that to remain as Spurs manager he would have to deliver a top four finish and with it Champions League qualification. Meanwhile Arsenal, with no regard for the script at all, began their season impressively and with purposeful intent. It was Spurs looking the more destabilised, prompting doubts about whether they were ready to make the breakthrough craved by their fans. Jol is now under intense pressure, with every adverse result likely to provoke a guessing game about his job.

Yet he has undoubtedly made great progress, not only achieving those two fifth-placed finishes but taking the club back into Europe via the Uefa Cup. Last season Tottenham enjoyed an impressive run in Europe's second club competition before they were eventually beaten by an excellent Sevilla side. They are back for another European adventure this season. Jol is close to ending more than a decade of under-achievement at White Hart Lane made all the more frustrating for Spurs fans by the consistent success of their bitter enemies a few miles south down the Seven Sisters Road.

It has been a reversal of fortunes from the 1960s, when Tottenham were North London's top dogs and Arsenal were mired in mediocrity. The advent of the Premiership has seen Tottenham's status as one of England's elite clubs seriously eroded; even within the capital they have been eclipsed not only by Arsenal but latterly also by Chelsea. However, notwithstanding his recent problems, Jol has patiently built a strong and talented squad at White Hart Lane, mainly backed by the sound financial management of Daniel Levy and his board, and Spurs fans are daring to dream of a return to the glory, glory days.

The club's finest era coincided with Bill Nicholson's management from 1958 to 1974, but Spurs boast an illustrious history that dates back to 1882. That was when the Hotspur Football Club was formed from an older cricket club. Most of the founders were ex-pupils of either St John's Presbyterian School or Tottenham Grammar School, and according to legend the impoverished committee had to meet under a lamp-post in Tottenham High Road, while the team made their own blue and white striped goalposts which were stored at Northumberland Park railway station and carried by the players across the Great Eastern railway line to Tottenham Marshes for matches.

In 1885, Hotspur FC adopted the prefix Tottenham and by 1899 they had moved to their White Hart Lane ground. In 1901 Spurs, as a non-league club, won the FA Cup and in 1908 were elected to Division Two of the Football League. In the early 1920s Spurs won another FA Cup and were runners-up in the League, but it was Arthur Rowe's "push-and-run" team of the late 1940s and early 1950s that caught the public's imagination. they won the Second Division and First Division titles in successive years.

However, when a wing-half from that side, Bill Nicholson, became manager in 1958, he set about creating one of the finest English club sides of all time. The likes of Bill Brown, captain Danny Blanchflower, Dave Mackay, Cliff Jones, John White and Bobby Smith were members of a team that achieved what, at the time, was thought impossible. They won the elusive double in 1960-61, becoming the first side to do so in the 20th century and setting a host of records along the way.

The following season, with Jimmy Greaves added to the attack, Spurs retained the FA Cup and in 1963 they became the first English side to win a European trophy when thrashing Atletico Madrid 5-1 in Rotterdam to lift the Cup Winners' Cup. Nicholson built new teams and won more trophies - the FA Cup in 1967, League Cup in 1971 and 1973, and Uefa Cup in 1972. Another Yorkshireman, Keith Burkinshaw, led the club to successive FA Cups in 1981 and 1982, as well as the Uefa Cup again in 1984; but since then success has proved more elusive, with just one FA Cup (1991 under Terry Venables) and one League Cup (1999 with George Graham) added to the trophy cabinet.

Managers such as Peter Shreeves, Ossie Ardiles, Gerry Francis, Christian Gross, favourite son Glenn Hoddle, David Pleat and Jacques Santini all failed to find the right chemistry. Can Jol prove more successful? Will he be given the time? His (or his successor's) first target will be to finish at least fourth so the club can climb aboard the Champions League gravy train for the first time. After that, securing the club's third League title - and first since 1961 - will be the aim. The board is ambitious, but the gap to be bridged is huge.
Copyright © 2014 Goal.com All rights reserved. The information contained in Goal.com may not be published, broadcast, rewritten, or redistributed without the prior written authority of Goal.com