Five players bossed by Mou and Pep - who coached them better?
Samuel Eto'o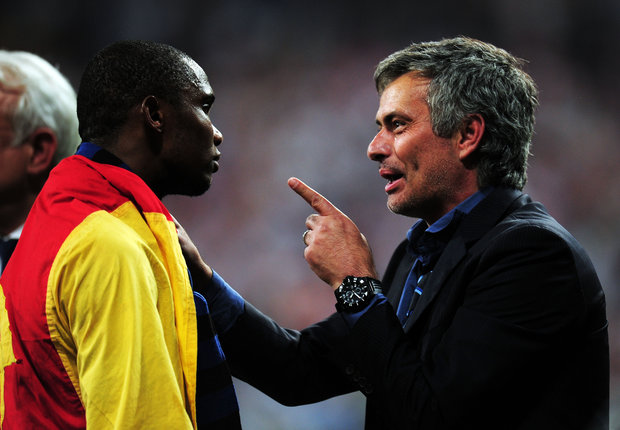 Samuel Eto'o's illustrious playing career has seen him cross paths with the coaching duo at three separate clubs - more than anyone else on this list. The Cameroon striker was already an established name when Pep Guardiola was handed the Camp Nou job in 2008. Although he contributed 36 goals to a treble-winning campaign, he was constantly at odds with the Spaniard. Earlier this year, Eto'o branded him a coward, claiming: "Pep told me how to move like a striker. I told him: 'You're not normal!' The true story is that Pep didn't respect the things in football."

Unsurprisingly, given the sour nature of their relationship, Eto'o jumped ship in the summer of 2009, specifically to join Jose Mourinho at Inter. Although his goal output was much lower, he won the treble in Italy and his second successive Champions League crown. Mourinho left San Siro afterwards but the pair linked up one final time when the Portuguese signed him last season on a year-long deal. Eto'o was clearly past his best - and Mourinho was overheard accusing him of being older than he claimed - but he still knocked in more goals than fellow No.9s Fernando Torres or Demba Ba.

There's no doubt that Eto'o enjoyed individual and team success under Guardiola, but it was clearly under the stewardship of Mourinho that he enjoyed his time the most - even if his goalscoring return was not as prolific.

Winner: Mourinho
Five players bossed by Mou and Pep - who coached them better?