2. Lionel Messi - €146m (£120.5m)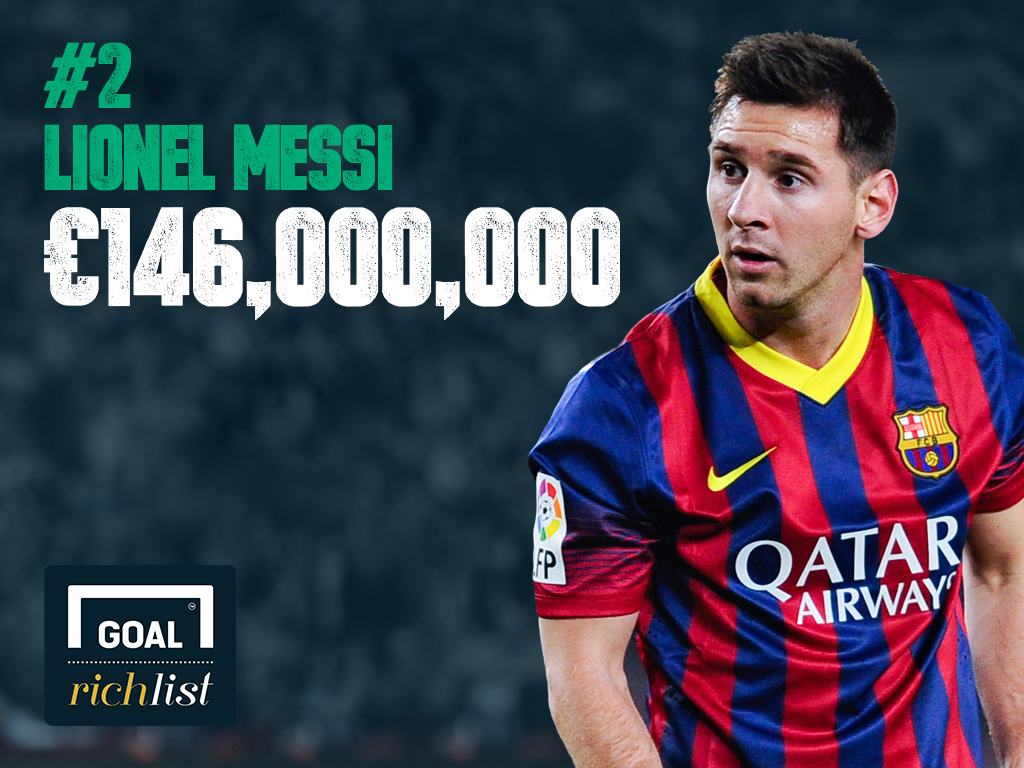 Lionel Messi has relinquished his Ballon d'Or crown to Cristiano Ronaldo and he has also slipped behind his great rival in the earning stakes.

Ronaldo's bumper new Real Madrid contract overshadowed Messi's deal with Barcelona, which was signed in December 2012 at a cost of around €15 million (£12.3m) per year until 2018.

The Argentine had been in talks over a new pay packet with Sandro Rosell before the president's resignation and a deal which will reportedly give Messi parity with Ronaldo is due to be signed this year.

Messi, 26, enjoys a long-standing commercial relationship with adidas, worth at least €2m (£1.6m) per year, for whom he became only the second athlete after David Beckham to be given his own signature range of sportswear and apparel.

Along with NBA superstar Kobe Bryant, Messi endorses Turkish Airlines while he also fronts the Fifa range of video games by EA Sports, Samsung's Galaxy 11 and a new campaign for Gatorade.

The demand for brand Messi is such that he recently signed up to be the face of Gillette's "Inner Steel" campaign, following in the footsteps of Tiger Woods, Thierry Henry and Roger Federer.

Among his string of properties are several in his native Rosario, Argentina, including a compound for his family, as well as a luxury mansion in Barcelona. He drives a Ferrari F430 Spider and also owns an Audi R8.