4. Wayne Rooney - €84m (£69m)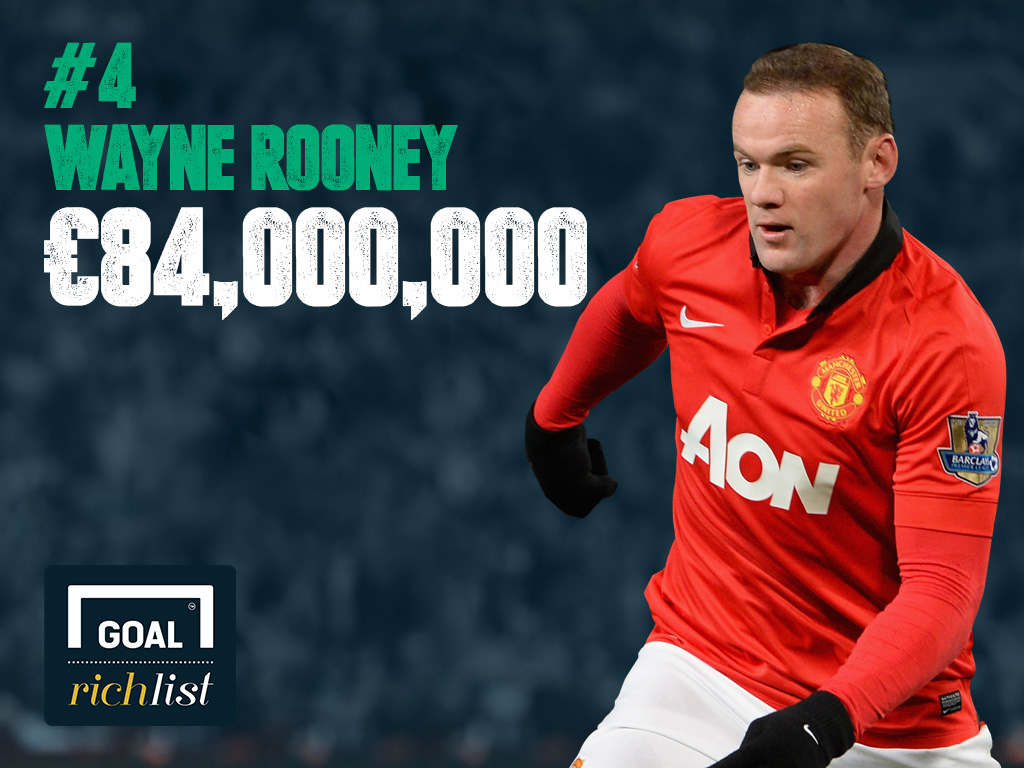 Wayne Rooney is catapulted up the Goal Rich List after signing the biggest contract deal in the history of British football, worth around €365,000 (£300,000) a week for the next five years at Manchester United.

It is set to net the England striker close to €95m (£78m) over the course of the contract until the age of 33.

That represents a significant improvement on his last deal, signed in 2010 and worth around €300,000 (£250,000) per week.

It signifies a huge turnaround in the relationship between United and Rooney, who looked destined to part ways last summer following the retirement of Sir Alex Ferguson.

Despite Rooney's lucrative on-field deals, he has been unable to cash to the extent of Cristiano Ronaldo or Lionel Messi with commercial interests. Coca-Cola dropped him after allegations about his private life surfaced, while he is no longer the cover star of EA Sports' Fifa range of video games.

He has this year fronted campaigns for Nike and Samsung, which bring in around €4m (£3.2m) annually.

The 28-year-old also signed a five-year book deal with Harper Collins in 2006 - estimated at the time to be worth €6m (£5m) in advances.