5. Kaka - €82m (£67.5m)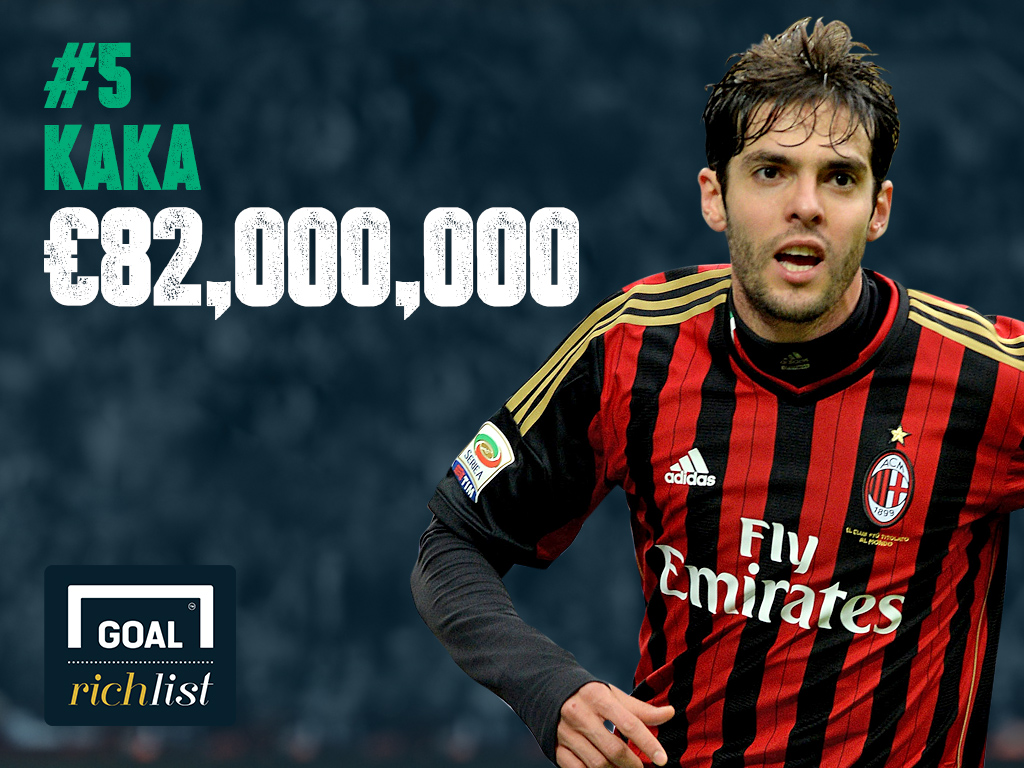 It was something of a topsy-turvy 2013 for Brazilian star Kaka. The end of his four-year stint with Real Madrid amidst a string of injuries and loss of form was offset by a mini-rebirth at AC Milan, the club he had left for Spain in 2009.
In departing the Santiago Bernabeu for a fresh start, Kaka sacrificed the final two years of his massive contract worth an annual €9 million (£7.4m) plus bonuses.
He exchanged that for a €4m (£3.3m) a year deal with the Rossoneri and even docked his own wages after picking up an injury in his return match at Torino, saying he did not wish to be paid again until he was fully fit.
Now back in action and with his form having improved despite Milan's slump this term, the 31-year-old continues to court interest from sponsors the world over.
Through commercial deals with Adidas, EA Sports and Sony he remains a huge marketing force, while his seven-year modelling association with Armani reflects his clean-cut, boy-next-door image.
Owning several luxury apartments in Manhattan, New York and additional properties in Natal, Madrid and Milan, Kaka has joined a growing list of footballers who see the housing market as a wise investment base. And while he may have suffered a drop in wages thanks to his return to Italy, his profile and overall wealth continue to grow.