6. The Neymar family - €80m (£66m)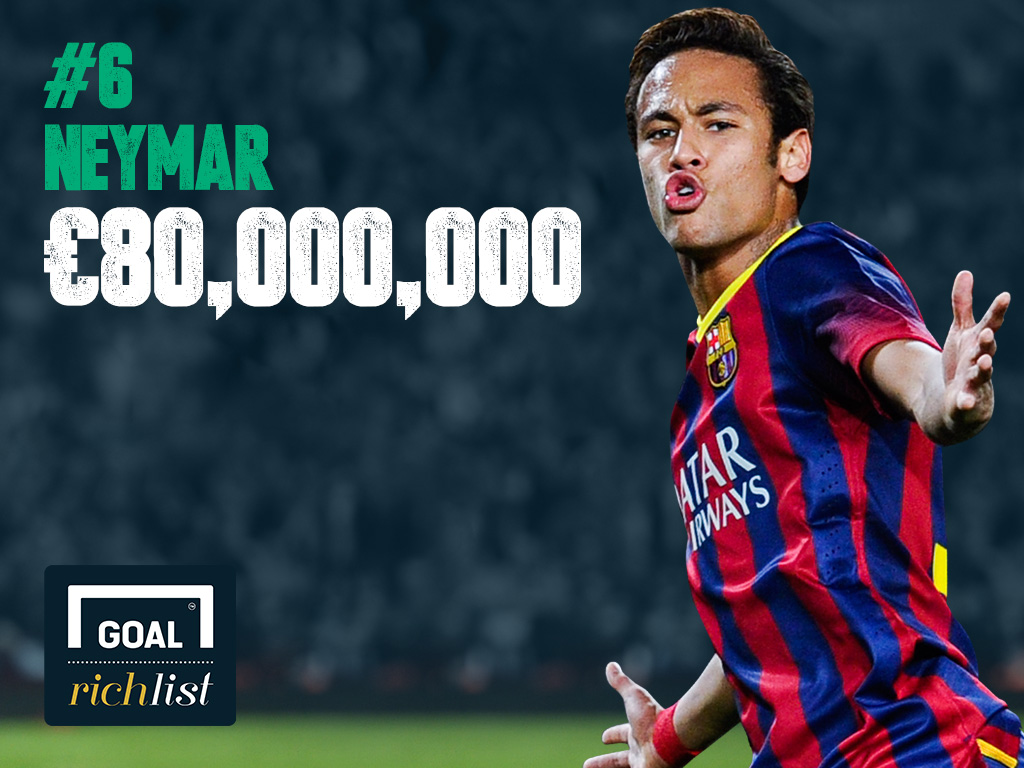 It is a myth to suggest that just because Neymar was playing his club football in Brazil before last summer he was not already one of the game's highest earners.

A string of sponsorships including Nike, Panasonic, Heliar, VW, Claro, Santander, Guarana Antarctica, Ambev, Red Bull and Unilever lifted his income as a Santos player to €20m (£16.4m) a year.

Then came that Barcelona move for €86.2m (£71m) in June 2013. One of the most controversial transfers in history ensured Neymar became one of the world's wealthiest players.

The precise details were announced on Barcelona's website after the club was subjected to a tax fraud investigation. Neymar, 22, was paid a €10m (£8.2m) signing-on fee and also handed a five-year contract for an annual salary of €8.8m (£7.2m).

On top of that, the club revealed that Neymar's mother and father, Neymar Snr and Nadine, were paid €40m as "compensation" related to a previous agreement with their company, N&N.

No other parents' earnings are factored into the Rich List simply because they are not significant enough. Neymar is close to his parents and, given that this extraordinary sum of family income is derived directly from his football career, this figure has been included.

Neymar's global image rights are hugely valuable and were excluded from the Barcelona agreement. In May 2013, he announced a deal with the investment fund, Doyen Global, run by David Beckham's advisor Simon Oliveira, to exploit these rights outside Brazil.

Neymar owns a string of properties in Sao Paulo and a yacht worth €5m (£4.1m).