7. Ronaldinho - €78m (£64m)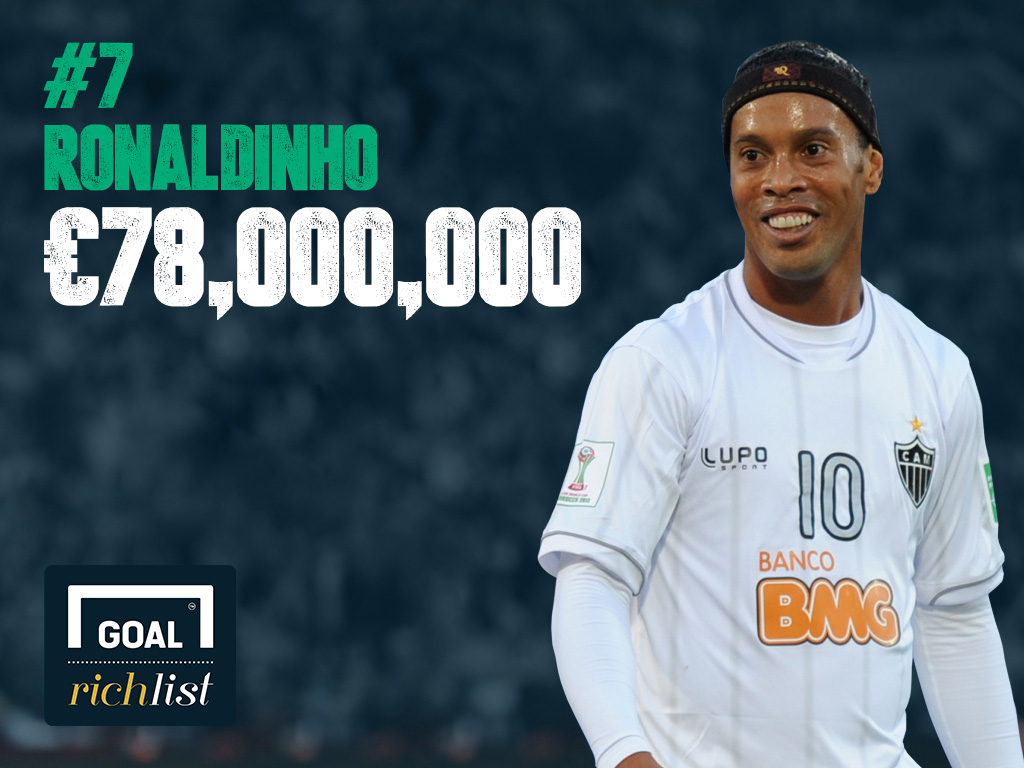 Ronaldinho has been earning major money on and off the pitch since winning the 2002 World Cup.

His life was transformed the following year when he moved for €30m (£25m) from Paris St-Germain to Barcelona, and he soon developed into the best player on the planet - winning the 2005 Ballon d'Or.

After being generously rewarded by the Catalan club and key sponsor Nike, he joined AC Milan in 2008 for €22m (£18m) on a three-year contract worth €6.2m (£5.1m) a year, plus around €1.1m (£875,000) a season in bonuses.

It meant that by the time he returned to Brazil in 2011, initially to Flamengo, Ronaldinho had spent eight years as one of world football's biggest earners.

But the 33-year-old is hardly winding down his career. After a contract dispute with Flamengo, he switched to Atletico Mineiro and led the club to a first-ever Copa Libertadores title. He was named 2013 South American Footballer of the Year before renewing his contract for an estimated €2.7m (£2.2m) per year.

He still endorses Nike and owns property in Brazil, Greece, Barcelona, Lake Como and Florida.