9. Gianluigi Buffon - €63m (£52m)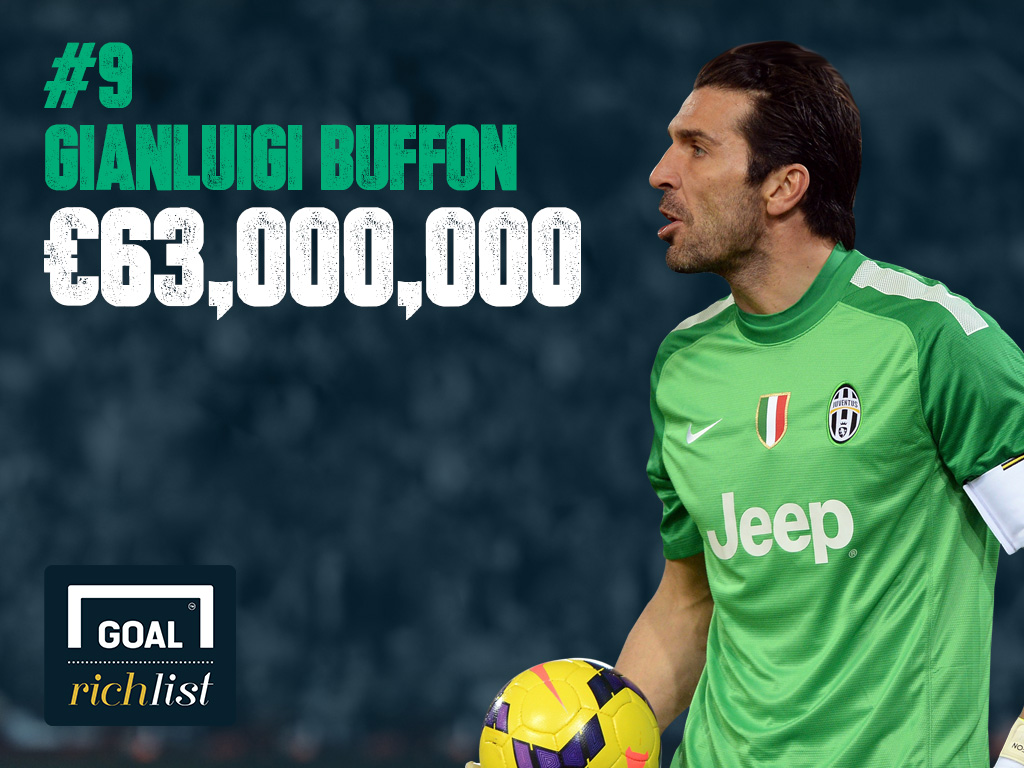 Italy captain Gianluigi Buffon may not have experienced a particularly notable upturn in his sporting performances in 2013, but the same cannot be said of his bank balance.
While he continued to turn in the kind of performances for Juventus that have become his trademark since the Bianconeri paid Parma over €50 million (£35m) for his services in 2001, last year was a remarkable year for him in an economic sense.
Buffon, who already had some business interests off the pitch, added a key investment to his portfolio in purchasing 54% of manufacturing company Zucchi, increasing his previous 2% share. The Juve keeper reaped immediate dividends, with the company's capital increase in December seeing share prices rise by 107%.
There was heightened publicity for Zucchi off the back of the 36-year-old's cash injection and, on paper, the 139-cap shot-stopper became €19.5m (£16m) richer in the space of just two months.
Buffon continues to earn €4.5m (£3.7m) a year as skipper of the Turin club and will be looking to add further weight to his stock - both on and off the field - by leading Italy to glory at the World Cup in Brazil this summer.
His Juventus contract runs out in 2015, at which point the club are expected to offer him a decreased wage, but his business acumen and ongoing sponsorship deals – notably with PUMA – mean he is likely to remain among football's wealthiest players for some time to come.