7. Marouane Fellaini - Everton to Manchester United (€97m)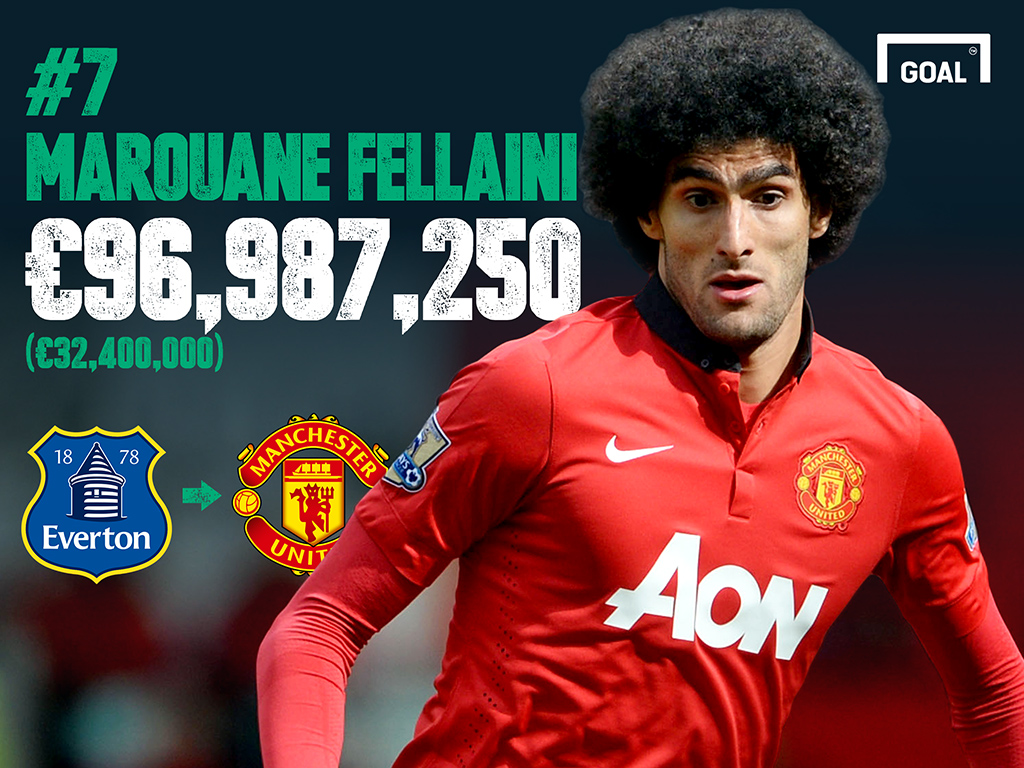 The transfer of Marouane Fellaini was one of the more drawn-out affairs of the summer, with Manchester United finally paying almost €100m to get their man.
Everton held out for what they considered to be the right price and were praised come deadline day after making £27.5m (€32m) from the Belgian's sale.
On top of the initial transfer fee, David Moyes' side have committed to a five-year €7.74m net annual salary, at a cost of almost €58.8m after tax. The best part of €6m also left the Old Trafford coffers to pay agents' fees and Fellaini's signing-on bonus.
So while the 26-year-old was the Premier League champions' only big-name purchase of the summer, the costs involved in bringing in Fellaini mean United still ended up spending big in 2013.