Del Piero v Real Madrid and 10 of the greatest Champions League performances
Hristo Stoichkov v Manchester United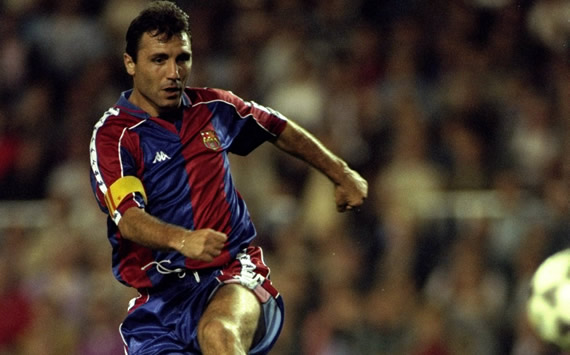 There are few sides in the history of the game that can compare to Johan Cruyff's famous Barcelona 'dream team' and Manchester United were on the wrong end of one of their greatest displays in 1994-95.

The two teams had drawn 2-2 at Old Trafford in the first group stage meeting between the sides, but Uefa's now-defunct rule that only three foreign players could play saw Peter Schmeichel consigned to the stands, with Gary Walsh taking his place, while Eric Cantona joined the Dane as a result of suspension.

Barcelona duly took full advantage, with the strike pairing of Hristo Stoichkov and Romario tearing the Red Devils apart. The former of that duo struck twice and the Brazilian once, before Albert Ferrer's strike rounded off a 4-0 group stage hiding of Alex Ferguson's side.
Del Piero v Real Madrid and 10 of the greatest Champions League performances