From Ronaldo to Calciopoli to Mourinho - the Inter of Moratti in 10 steps
7. Mancini's Double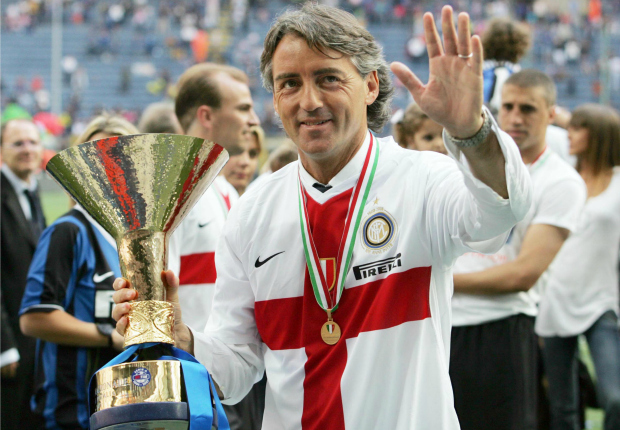 After winning the first Scudetto of the Moratti era, Inter reinforced their team ahead of the 2006-07 campaign, with both Zlatan Ibrahimovic and Patrick Vieira having been successfully lured away from relegated Juventus.

In addition, Brazilian wing-back Maicon was brought in from Monaco, Hernan Crespo joined from Chelsea and promising youngster Mario Balotelli was picked up from Lumezzane.

On the pitch, meanwhile, Inter quickly confirmed their status as favourites. After winning the Supercoppa Italiana, a record-breaking year followed as they secured the Serie A title with five games to spare, much to the delight of Moratti.

The following year, Mancini's men repeated their performances from the season before in claiming their 16th Scudetto. However, they failed to get past the round of 16 in the Champions League and Moratti decided he had had enough of Mancini's inability to transform Inter into a European heavyweight, replacing the former Italy international with Jose Mourinho.



From Ronaldo to Calciopoli to Mourinho - the Inter of Moratti in 10 steps