What we learned from Friday's World Cup qualifiers
Ronaldo & Co. reminded football is a low-scoring game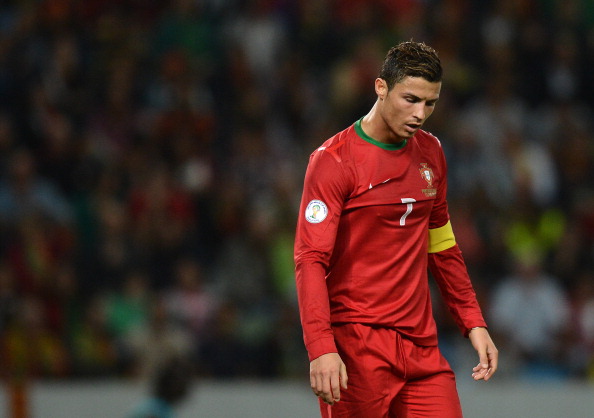 By Rupert Fryer

It only takes a few seconds. A few which A Bola on Friday night described as "pouring a bucket of cold water" over Paulo Bento's side.

Total dominance of possession, 16 shots and 12 corners proved useless for Portugal after Rui Patricio's late error gifted Eden Ben Basat an equaliser that leaves the Seleccao all-but-certain of yet another play-off. Cristiano Ronaldo lamented the fact that "it's always like this" and that he is prepared for the drama to come, but Portugal's inability to take their chances when it matters most has cost them once again.

With the likes of Danny, Josue and Neto left on the bench, Bento was being criticised in some quarters for not adopting a more attacking approach even before the match had kicked off, and a lack of ruthlessness in front of goal proved their undoing.

Two draws against Israel and one against Northern Ireland have ultimately cost Portugal a quiet path to Brazil and, with only Azerbaijan now standing between Russia and top spot in Group F, Ronaldo's hopes that the Seleccao don't draw tough opposition in a play-off will be shared by the rest of his team-mates. And most of all by Bento, who won't survive another failure.
What we learned from Friday's World Cup qualifiers