Cartoons of the season 2012-13
Gerrard's genie can't deliver his title wish with Liverpool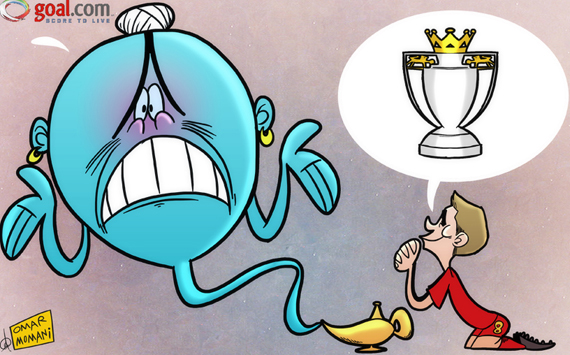 In the story of Aladdin, the Genie has three rules: he can't make people fall in love, he can't kill anyone and can't revive people from the dead. Apparently, delivering the Premier League title to Liverpool is also outlawed.

Steven Gerrard admitted back in October he would need a "miracle" for a title win with the Reds before he retires following the emergence of more clubs at the top end of the Premier League.

But his wish fell on deaf ears at least for this year as Brendan Rodgers' side finished seventh.

"It will be a miracle if I now realise my dream of winning the title with Liverpool," Gerrard wrote in his published autobiography, My Liverpool Story.

"I say that because of my age and where we finished in the league the past couple of years. And also the situation we're in with the rivalries.

"There's not just [Manchester] United and Arsenal now but [Manchester] City, Chelsea and Tottenham. Newcastle coming as well. The Premier League has become a lot more difficult to win for everyone."





Cartoons of the season 2012-13