The stars bidding farewell to the Premier League
Paul Scholes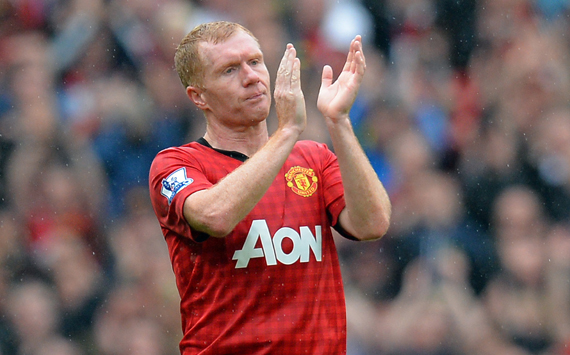 Following the announcement that Sir Alex Ferguson would be retiring, Paul Scholes's own farewell rather escaped under the radar. On Sunday, the 38-year-old calls time on a glittering career that has seen him win 11 Premier League titles, two Champions Leagues and three FA Cups. So often an unsung talent, Scholes is testament to the saying that you don't know what you have got until it is gone – as Manchester United discovered when he retired for the first time in 2011.

The 'Ginger Prince' has constantly reinvented himself, from box-to-box goalscoring midfielder, preying on loose balls and knock-downs, to deep-lying quarterback, spraying passes around with unparalleled vision and panache. He even had a steely side, biting at heels and throwing himself into challenges – sometimes with a little too much exuberance.

Scholes had a little bit – nay, a lot – of everything, the complete footballer, and received bucketloads of plaudits from his peers. "If he was playing with me, I would have scored so many more," Pele once said. A brilliant player, and a model professional, the Premier League loses one of its greatest ever players.
The stars bidding farewell to the Premier League