Real Madrid's greatest European comebacks
Real Madrid 5-1 Derby County (Agg 6-5, 1975-76 European Cup 2nd Round)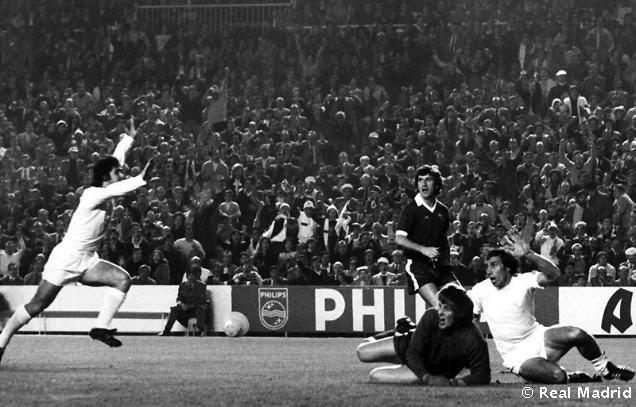 A hat-trick from Charlie George in the first leg at Derby's Baseball Ground helped provide the English side with an emphatic 4-1 lead ahead of their trip to Madrid for the second leg.

However, within two minutes of kick-off at the Bernabeu, Madrid were ahead through Roberto Martinez, and the Spaniard went on to score again to make it 2-0 shortly after half-time.

George pulled a goal back for Derby on the hour mark after Santillana had increased Madrid's lead, before Pirri scored with five minutes of normal time remaining to take the game to extra-time.

A player that would go on to embed his name in Madrid folklore for his part in other European comebacks later on in his Bernabeu career, Santillana, scored the winning goal in the 100th minute to send Derby and their shellshocked fans out of the competition.
Real Madrid's greatest European comebacks