The Manchester United stars in the medal hunt
3. Alexander Buttner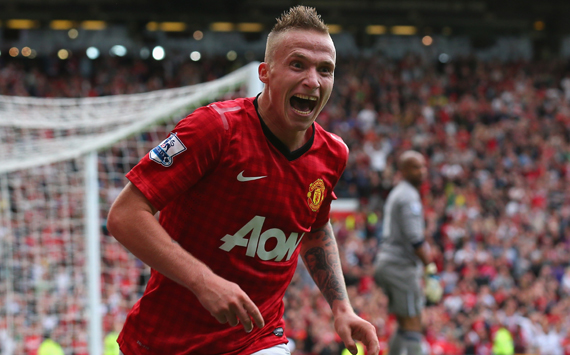 APPEARANCES NEEDED FOR MEDAL... 7

Alexander Buttner joined Manchester United for £4 million in the summer following strong links to Fulham with the view to challenging Patrice Evra after a number of below-par displays by the Frenchman.
He had to wait until September 15 for his first-team debut, but hit the headlines immediately with a goal and an assist in a comfortable 4-0 win over Wigan.
However, Buttner was then afforded just Capital One Cup and Champions League outings until March 2013 when he started the home fixture against Reading and the following 1-0 win away at Sunderland.
United coach Rene Meulensteen recently spoke to Algemeen Dagblad regarding Buttner's first-team chances, urging him to perform to his fullest when afforded a chance.
"Don't underestimate the step from Vitesse to United," Meulensteen said. "The pace of the game is much higher in the Premier League. Luckily, Alex is a normal 'down to earth' guy who doesn't get himself in trouble.
"A loan period is out of the question. He just have to wait until he gets his chance and then grab it."
With just four games left to play in the league campaign, even outings in all four would only rise Buttner's total to seven so, like Fletcher, he would have to hope the Premier League consider him for special dispensation.
The Manchester United stars in the medal hunt