Messi, Schweinsteiger, Xavi - Pep's Barcelona & Bayern Dream Team
Left-back - Jordi Alba - Barcelona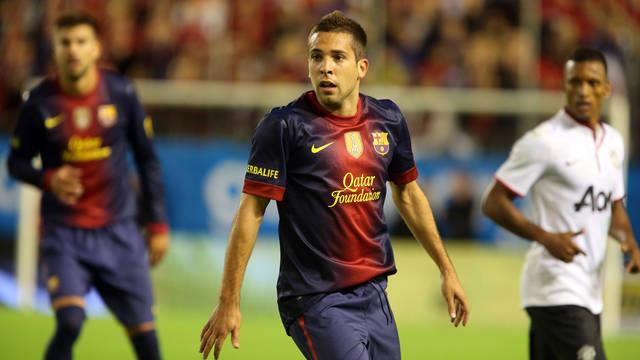 Jordi Alba has never been coached by Guardiola, having moved to Barcelona in the summer shortly after Pep's departure.

The Catalan, just 24. has since gone on to become perhaps the world's best attacking left-back and also starred for Spain at Euro 2012. His forays forward have given the Blaugrana a new dimension this term and he is just the kind of player Pep appreciates, with the former Barca boss having earmarked his signing before leaving the club last June.

Alba also demonstrated he can be a disciplined defender as he was outstanding in the recent 4-0 win over AC Milan (when he also scored the fourth goal) and he is picked just ahead of Bayern's excellent David Alaba.
Messi, Schweinsteiger, Xavi - Pep's Barcelona & Bayern Dream Team