Barcelona's greatest European comebacks
'Pichi' Alonso's unforgettable night against Gothenburg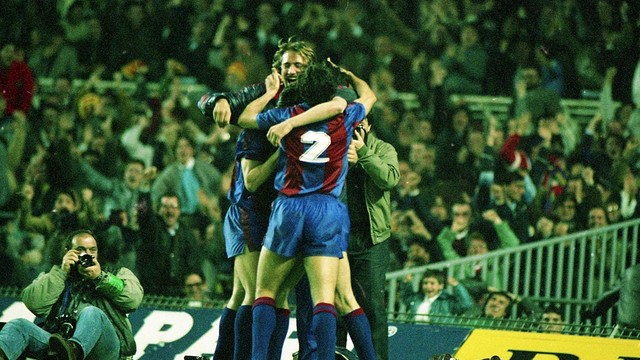 Barcelona also found themselves 3-0 down from the first leg in their European Cup semi-final tie against Gothenburg in 1986, but advanced to the Seville showpiece thanks to 'Pichi' Alonso's famous hat-trick and a 5-4 win on penalties on one of Camp Nou's most memorable nights.

Alonso struck in the ninth, 63rd and 69th minute and, as against Anderlecht, Barca went on to win via a shootout, with Victor slotting home the winning spot kick. A young Pep Guardiola was a ball boy at that match and was famously pictured with Alonso at the final whistle.

Barcelona went on to lose the final to Steaua Bucharest - also on penalties.
Barcelona's greatest European comebacks