#RAFAOUT - Chelsea fans greet Benitez with boos and banners
1. Benitez booed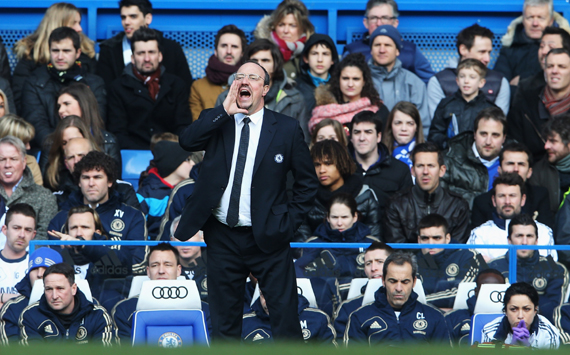 Benitez had been largely ignored by the Chelsea fans prior to making the unwise decision to enter his technical area during the opening minutes of the match.

However, as soon as the Spaniard became visible, he was subjected to a volley of boos along with chants of "You're not wanted here".

Sharp contrast was provided by the manner in which former Chelsea coach and current West Brom manager Steve Clarke was warmly received by the Stamford Bridge crowd.
#RAFAOUT - Chelsea fans greet Benitez with boos and banners