Goal.com debates the best Arsenal & Bayern Munich combined XI
1. Toni on Kroos into starting XI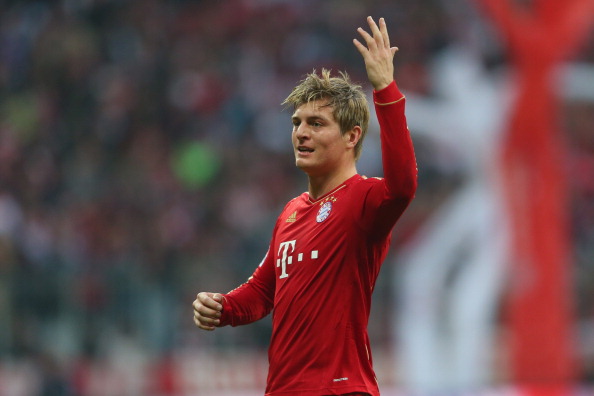 Sebastian Heier | Goal.com Germany

4-2-3-1: Neuer; Lahm, Dante, Vermaelen, Alaba; Schweinsteiger, Wilshere; Ribery, Kroos, Muller; Mandzukic.

Bayern Munich's No.1, Manuel Neuer, is one of the best goalkeepers in the world. The Germany international is only 26 years old but has strong reactions and has already shown his strengths in many high-profile games.

In the defence, Philipp Lahm is very difficult to overcome while offering plenty of attacking threat, while David Alaba has put together a string of very good performances this season, making the next step to be one of the best in the world in his position.

The central defenders are Dante and Thomas Vermaelen. Nobody believed in the summer arrival of the Brazilian but after more than half of the campaign, he is the only ever-present for Bayern. There is no way around him. Vermaelen, meanwhile, is not at his peak at all but knows how to lead a team and is also versatile and able to deputise at left-back.

Bastian Schweinsteiger and Jack Wilshere would start in the centre of midfield. Both players are brilliant with the ball, have good vision and great anticipation.

The wings can only be occupied by Franck Ribery and Thomas Muller and the final midfield position goes to Toni Kroos, a young player with a great future, not only in Munich but also at international level.

Mario Gomez was injured early in the season, so Mario Mandzukic got his chance and repaid the trust of Jupp Heynckes with goals. Now he is Bayern Munich's first-choice striker. Arsenal have nobody as dangerous up front at the moment.
Goal.com debates the best Arsenal & Bayern Munich combined XI