Extra Time: #learninglondon with Arsenal star Podolski
3. #weddingcakechurch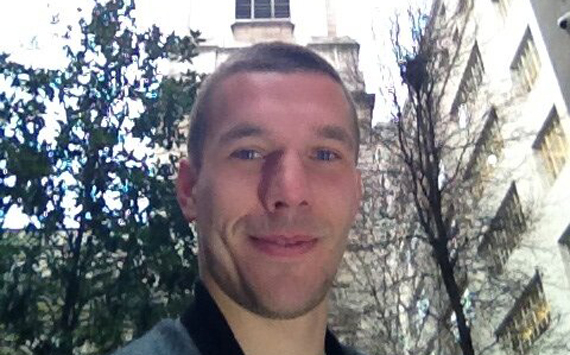 @Podolski10: "Stop 5 #weddingcakechurch"

Again, Poldi's 246,000 strong followship were denied access to an even-numbered stop, but here we are now in the mysterious and tree-lined surroundings of the Wedding Cake Church.

Podolski's tendancy for 'Hail Mary' strikes and now this tour of churches in the capital hint at a spiritual side for the Poland-born attacker, but we can't ponder as the tour rolls on!

We can reveal that the church is in fact St Bride's in Fleet Street, described as "When sunlight shines in through the large windows the interior gains a special luminous quality as an oasis of peace and prayer amidst the busy City."
Extra Time: #learninglondon with Arsenal star Podolski