Extra Time: #learninglondon with Arsenal star Podolski
1. Hire a black cab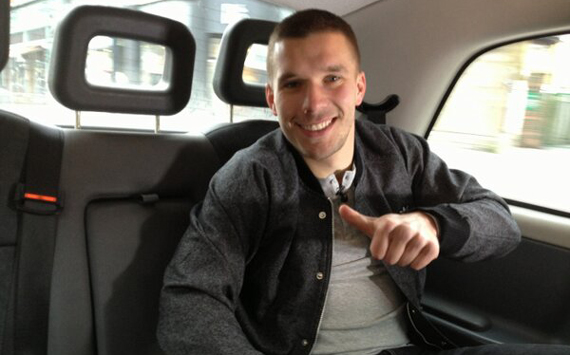 @Podolski10: "Starting my London tour from #N5 in a real black cab! #learninglondon Like it ;)"

What better way to kick off a tour of the English capital than flag down an iconic black cab to take you to the many landmarks and sights?

It certainly beats the camouflage Bentley that Mario Balotelli would have taken, or the yacht that Roman Abramovich may well have sailed up the Thames on a tour.

Presumably Lukas was treated to tales of how West Ham won the World Cup in 1966 and that footballers these days are all overpaid prima donnas like the rest of us are in any given taxi.

Lukas' tour was the latest in a series of Learning London features the German international has filmed with Arsenal Media. A free video of his day out will be available on player.arsenal.com from the weekend.
Extra Time: #learninglondon with Arsenal star Podolski