20. Newcastle United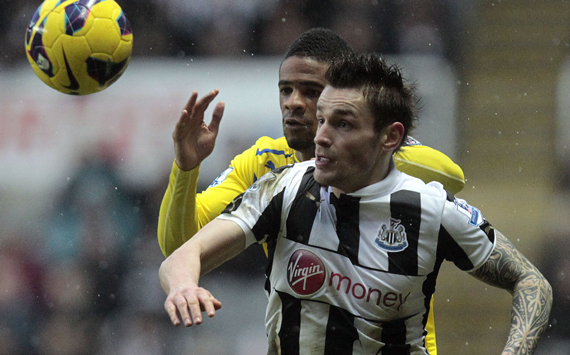 20th




NEWCASTLE


Last year: n/a

€

115.3m


(

€98

m)
17.7%
After three years outside the top 20, Newcastle return to the list, largely owing to their strong performance in the Premier League, which saw them receive €8.5m (15%) more in broadcasting revenue. Strong home gates averaging over 50,000 are also a major reason the Magpies have pushed back into the top 20, while an improved kit deal also offered a boost. European football this season means that there is hope for them to maintain or improve their position, yet their poor league standing certainly jeopardises this.
Thursday, January 24, 2013 00:01
The top 20 clubs in football's Money League
Deloitte's annual publication of the richest sides in football sees Real Madrid pass a significant landmark for the first time during 2011-12, as they saw off Barcelona and Manchester United to claim top spot once more.
20. Newcastle United

19. Roma

18. Hamburg

17. Olympique Lyonnais

16. Olympique de Marseille

15. Napoli

14. Schalke

13. Tottenham

12. Inter

11. Borussia Dortmund

10. Juventus

9. Liverpool

8. AC Milan

7. Manchester City

6. Arsenal

5. Chelsea

4. Bayern Munich

3. Manchester United

2. Barcelona

1. Real Madrid
Goal.com International
Goal.Com Editions
Copyright © 2013 Goal.com All rights reserved. The information contained in Goal.com may not be published, broadcast, rewritten, or redistributed without the prior written authority of Goal.com