10 transfers where AC Milan broke their word
Ronaldinho - 2008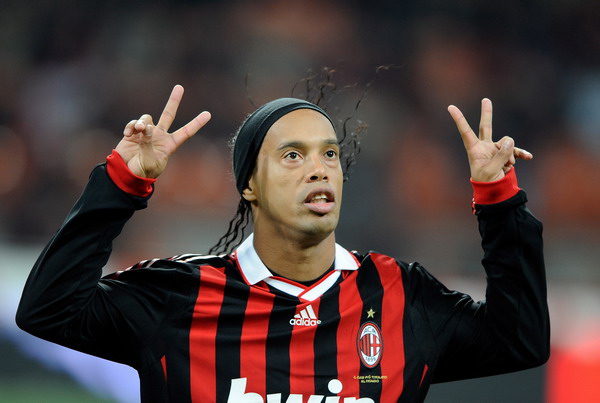 "Flamini is the greatest midfielder in Europe. As for Ronaldinho, well, to be honest I am no longer interested in him." - Silvio Berlusconi.

After landing 'the greatest midfielder in Europe', Mathieu Flamini on a Bosman free from Arsenal, Ronaldinho was considered to be the next big target for Milan, but president Berlusconi was insistent. At least at first. Within a few weeks, he was claiming that the Rossoneri could not afford to pay more than €20 million to Barcelona for the Brazilian, and within a few more weeks the Selecao star was unveiled as a €25m signing at San Siro! And all this after Adriano Galliani had insisted: "It's not true we are considering a bid for Ronaldinho. He has a ridiculous offer from England and it cannot be matched."

Why the turnaround? Well maybe the decision by Berlusconi to play hardball worked to perfection. Perhaps it was a great piece of mind games from the master politician. More likely though, given the lofty status he had given Flamini in the same interview, poor Silvio had just not taken his meds that day.
Tuesday, January 22, 2013 09:00
10 transfers where AC Milan broke their word
10 transfers where AC Milan broke their word
The Rossoneri had insisted that Mario Balotelli will not wear the famous red and black any time soon, but more recently they have refused to rule out a move for the Italy international. If they do snap him up, it will add to a long list of broken promises by the club hierarchy, with Silvio Berlusconi and Adriano Galliani having made a habit of making so many u-turns they have seemingly confused themselves.
Ronaldinho - 2008

Andriy Shevchenko - 2008

Kaka - 2009

Klaas-Jan Huntelaar - 2010

Zlatan Ibrahimovic - 2010

Ronaldinho & Andrea Pirlo - 2010

Mark van Bommel - 2011

Alexandre Pato - 2012

Carlos Tevez - 2012

Thiago Silva - 2012
Goal.com International
Goal.Com Editions
Copyright © 2013 Goal.com All rights reserved. The information contained in Goal.com may not be published, broadcast, rewritten, or redistributed without the prior written authority of Goal.com