The defining moments of 2012
4. The blockbusting finale to the Premier League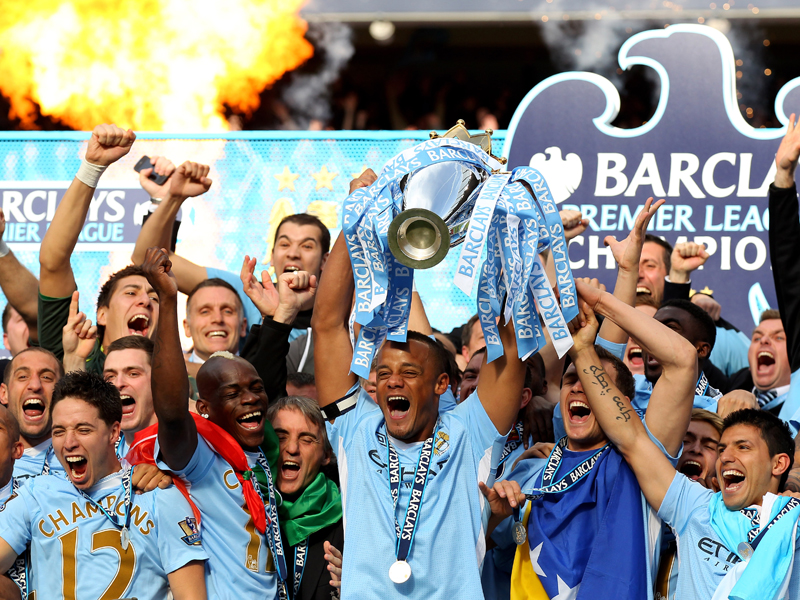 May 13, the final day of the Premier League season, feels as if it should have had a new adjective created in its honour. 'Unagureroable'? 'Astonishulous'? 'Outposterous'? 'Shockinating?' Maybe it did and I just don't know about it?
Regardless, it is almost an impossible task to sum up the feelings of those involved as Sergio Aguero snatched the title back to the blue side of Manchester in practically the last kick of 2011-12.
Perhaps it is better to look at it chronologically
:
At 4.50pm, the 90th minute at the Etihad Stadium, Manchester City were 2-1 down to QPR. United had won 1-0 at Sunderland and were set to retain the Premier League.
At 4.51pm, Edin Dzeko headed home an equaliser. The title was still going to Sir Alex Ferguson.
At 4.53pm, Sergio Aguerooooooooooooooo! The rest as they say, is history.
The win ended a 44-year wait for a top flight title and truly announced City as more than just noisy neighbours.
It is sometimes forgotten that Bolton were relegated on the same day, QPR survived despite capitulating, Tottenham missed out on third place as former goalkeeper Marton Fulop contrived to gift their north London rivals three goals as Arsenal nicked third and Chelsea trundled home in sixth.
The defining moments of 2012