Chris Sutton sees 'Huge gap' between Arsenal and Chelsea
---
EXCLUSIVE
---
Chris Sutton thinks that Arsenal are going backwards and that they are a long way off the Premier League champions Chelsea, as the two sides prepare to face each other in the FA Cup on Saturday. 
Conte: Arsenal are favourites for the FA Cup
Antonio Conte said that Arsenal are the favourites as they aim to save their season by winning the cup, after a finishing outside the top four for the first time in 21 years.
However, some have described the Chelsea manager's comments as mind games - and Chris Sutton thinks that Conte has far better players at his disposal, ahead of the match. 
"That's not true. Chelsea are the favourites and he's trying to put the pressure on Arsenal," Sutton, a BT Sport football expert told Goal. "How many Arsenal players would get into the Chelsea team? Not many.
"I think he [Alexis] would [get into Chelsea's team] and there's an argument for [Hector] Bellerin over [Victor] Moses. You could get [Laurent] Koscielny in the back although he's not available for the final. There's a huge gap between both sides and Chelsea are the far stronger team going into it."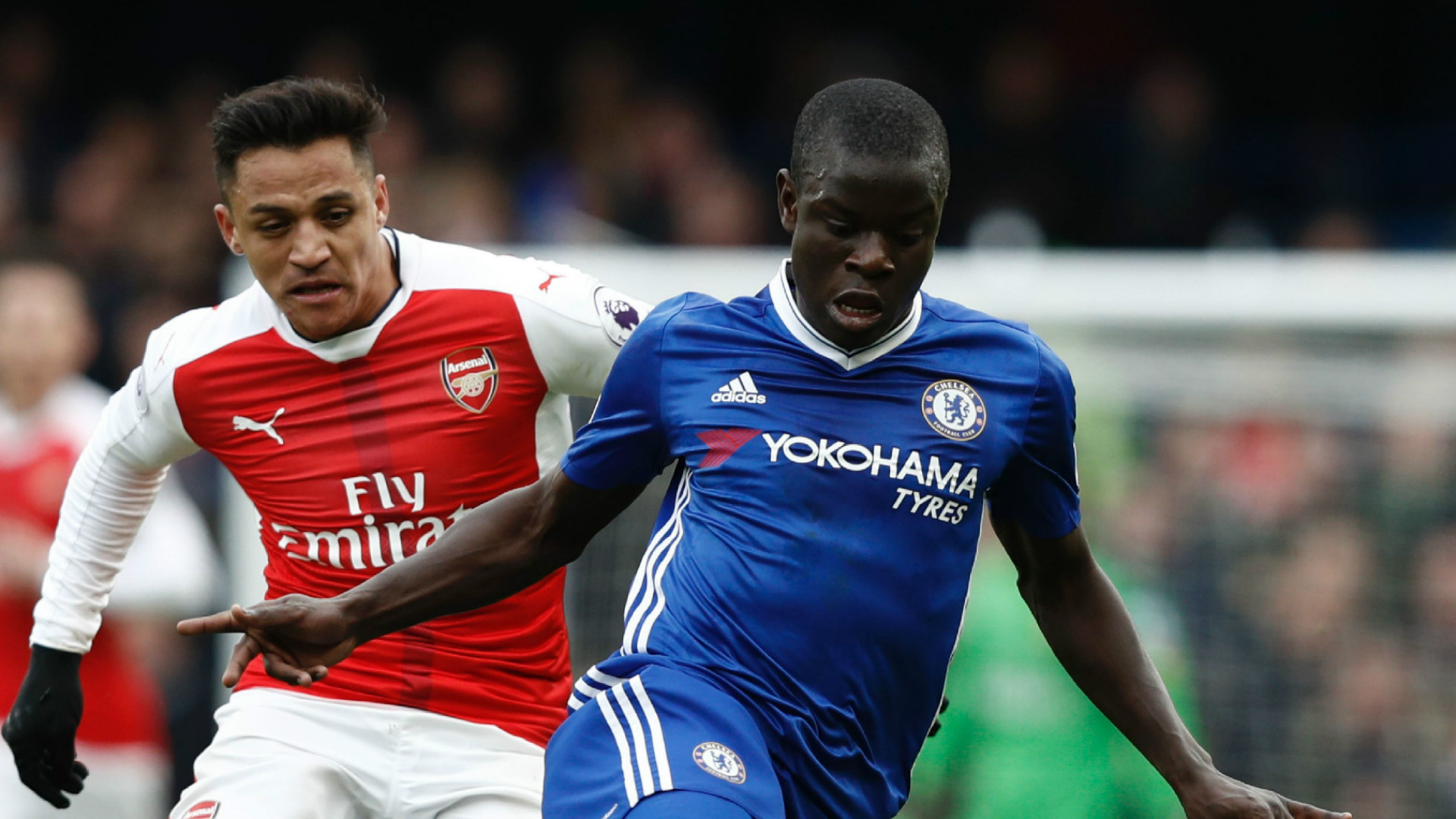 "Regardless of whether Arsenal win or lose it's been a thoroughly disappointing season for them. They should be challenging for titles and have qualified for the Champions League consistently under Wenger but they're going backwards - that's the truth.
"The team has regressed. He's [Wenger] been a great servant and I've got no doubt that he loves the club but the team are going backwards. In my lifetime they've always been title challengers and I don't see it with this team at the moment."
Sutton was a Premier League-winning striker with Blackburn Rovers and he also dominated the Scottish top flight with Celtic, with a year at Chelsea sandwiched in between.
And the ex-forward believes that Conte will have delivered a "near-perfect" season for Roman Abramovich if he can secure a league and cup double. 
"It has been helpful that they haven't had Europe to cope with and they've made the most of it. Every time there has been a question mark over Chelsea this season Conte has responded. You have to say it's been a near-perfect season and they could round it off with an FA Cup trophy at the weekend."
Chelsea's 5-1 win over Sunderland going into the FA Cup final was overshadowed by the departure of their legendary captain, John Terry. He lifted the Premier League trophy with Gary Cahill in his 717th game for the club, which will be his final official appearance at Stamford Bridge. 
Chelsea in stadium dig at Spurs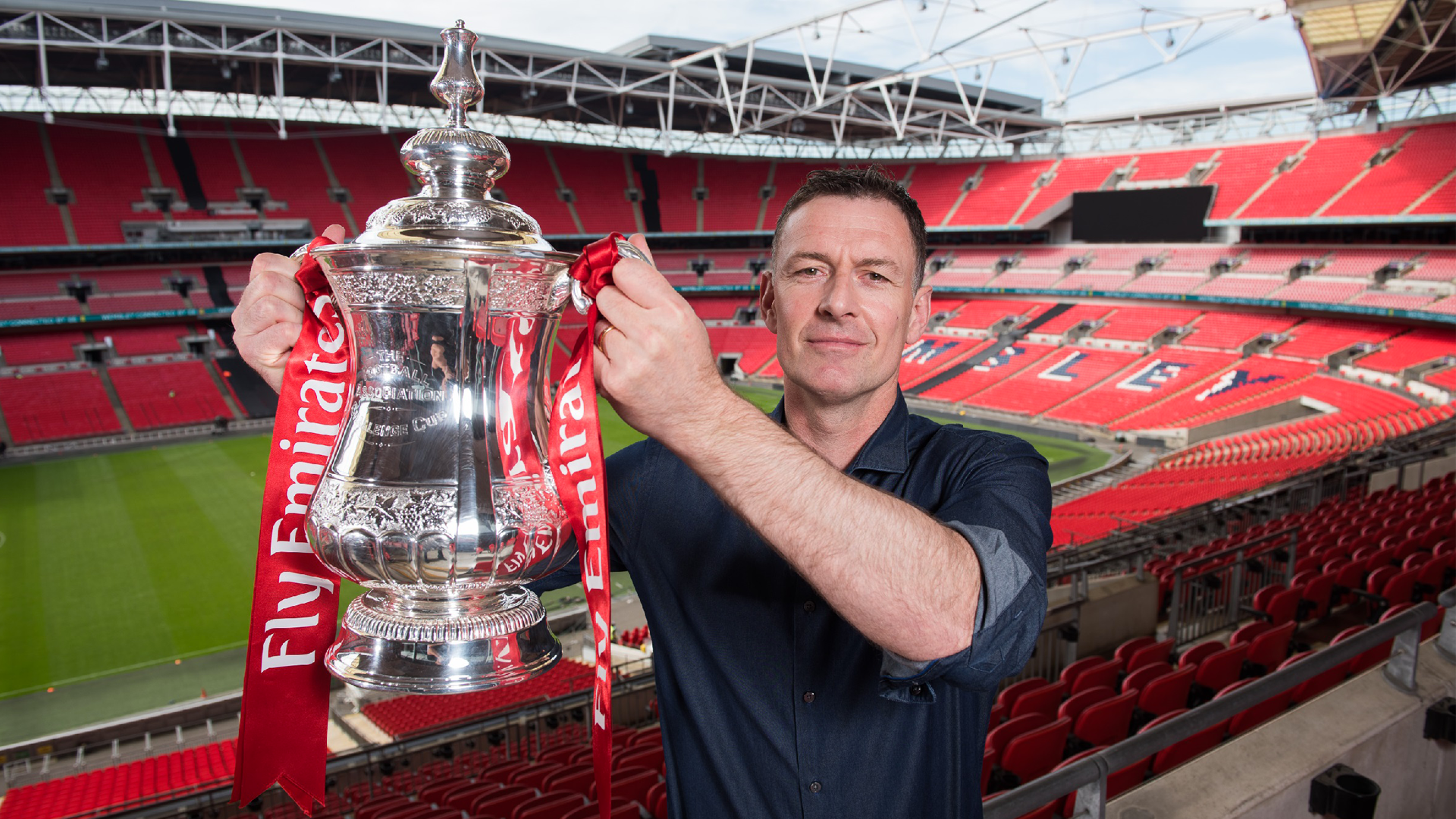 Terry's was substituted in the 26th minute as Chelsea's players gave him a guard of honour, as he left the pitch. Sutton thinks that the gesture was over-the-top but praised the playing career of his former club's most successful ever captain. 
"I think it was a bit self-indulgent but we should really be concentrating on how much of a fantastic servant John Terry has been for Chelsea and he has been one of the outstanding defenders in Premier League history.
"[The 26th minute substitution/guard of honour] is not for me but you should focus on his career more. I think he'll want to carry on playing. It will be interesting to see where he ends up."
Watch Arsenal v Chelsea in the Emirates FA Cup Final live on BT Sport 2 from 4:30pm on Saturday 27th May. BT Sport is your home of unmissable football from the Emirates FA Cup and Premier League. For more info visit btsport.com