ANALYSIS
By Kris Voakes
Transfer deadline day brought with it its usual share of frenetic action as deals were confirmed and collapsing all over Europe to mark the end of the summer's market activity.
As ever, there were some twists and turns as time ran down on Monday, but for many figures in the game there was a feeling of disappointment come midnight CET when the clock struck to signal the end of the transfer window.
Many clubs were unable to strengthen in the areas they wanted, others hung their hat on one particular player only to see him choose another destination. A number of players also missed out on transfers they had really hoped to take place, while many fans will have been left feeling short-changed by the deals done by their clubs during the course of the summer.
Goal
takes a look at the transfer window in its entirety and decides who will be left frustrated by the events of the past few months.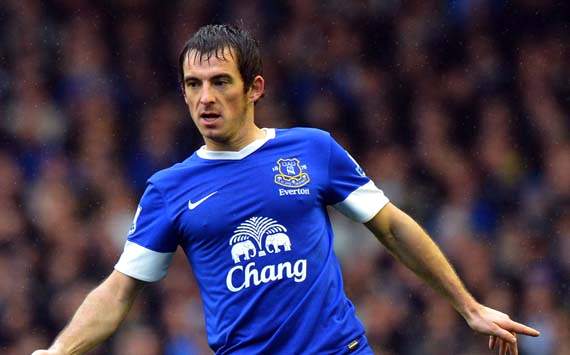 For a long time it appeared as though the Premier League champions might end the transfer window with a whimper, and while many might suggest that the late deal which saw Marouane Fellaini arrive at Old Trafford was enough to appease the fans, a great number of question marks remain over the Red Devils' project.
After an entire summer chasing Fellaini and his Everton team-mate Leighton Baines, United found themselves paying a heavy price on both counts. Though they eventually captured Fellaini, they ended up paying £4.5 million more than the initial £23m buyout clause he had written into his Goodison Park contract thanks to their inability to move more quickly.
Then, having failed to meet the Toffees' demands for England international Baines, a late bid to bring in second-choice target Fabio Coentrao on a year-long loan from Real Madrid fell foul of the midnight cut-off.
To add to that, United also fell €6m short of the €36m fee demanded by Athletic Bilbao to release midfielder Ander Herrera from his contract at San Mames, leaving David Moyes short on the numbers he was hoping to have available to him ahead of the first half of his opening campaign in charge.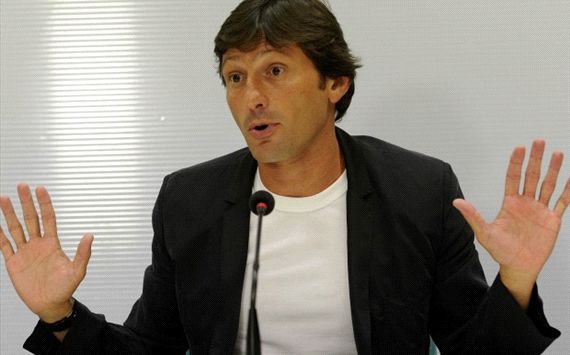 They may have landed one of the most sought-after signings of the summer, but not even Edinson Cavani's big-money purchase could gloss over PSG's notable losses over the last four months.
The Uruguayan's €64m arrival was supposed to help the club kick on to new levels, but the losses of coach Carlo Ancelotti to Real Madrid and sporting director Leonardo following suspension have left a huge gap at the Parc des Princes.
Laurent Blanc stepped into the hot-seat despite being a long way down the French champions' wanted list, but he has been handed a squad which is short on balance. With Cavani and Zlatan Ibrahimovic both demanding regular starts, Blanc's hand has been forced in terms of formation, with Ezequiel Lavezzi, Javier Pastore and Jeremy Menez among those set to find themselves played out of position more often than not. Already in their opening Ligue 1 fixtures,
Les Parisiens
have struggled to fuse well on the field for large spells.
With Monaco spending big and Marseille strengthening well, this season may not be as comfortable as some would have expected for PSG.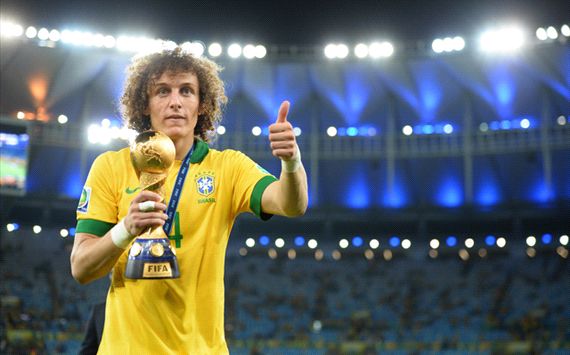 Having previously looked set to rein in Thiago Silva, this summer it was David Luiz who appeared likely to be caught in Barcelona's net in their quest to sign a top-class defender. But, yet again, they head into the season with a defence which relies heavily on the stocks already available to them.
With 35-year-old skipper Carles Puyol spending more and more time on the sidelines, it was expected that the
Blaugrana
would finally sign a centre-back of notable quality, but the chase for Luiz never really got off the ground and they may well be left to pay the price.
An outfit which was so easily exposed by Bayern Munich over two legs in the Champions League will have no new defender to call upon this term, with Javier Mascherano again expected to fill in at the heart of the back line whenever Puyol is unavailable.
The Spanish champions strengthened notably further up the field with the €57m signing of Neymar, but the jury is still out on exactly how Gerardo Martino will fit the Brazil international into his starting XI, leaving many questions to be asked about the wisdom in spending so much time and effort on purchasing another skilful attacker and overlooking glaring issues at the back.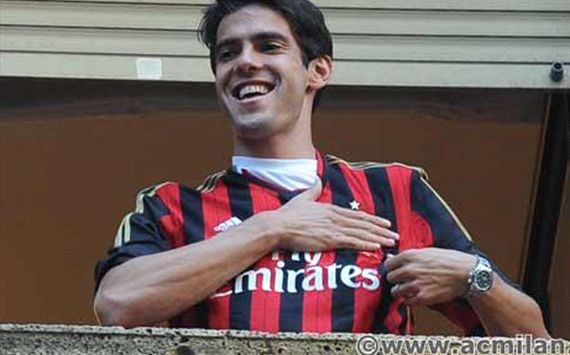 There were scenes of delirium on Via Turati in the centre of Milan on Monday as Kaka waved from the balcony of AC Milan's offices, patting the badge on his No.22 shirt as though the last four years had never happened.
Of course, the reality is that his nightmare spell at Real Madrid did happen, and his body will feel the effect forever more. Having left the
Rossoneri
in 2009 as a recent Ballon d'Or winner and a 27-year-old with something still to offer, he returns a shell of his former self with a body that cannot do what it used to.
Such is the romance which surrounds the club, signings like this one can often cloud the reality of any given moment. And, in this case, the reality is that business has not been great this summer.
Having sat on their hands for much of the transfer window and repeated their desire to rely on the development of the young players they already had at their disposal, the Milan board began splashing the cash the moment their place in the Champions League group stage was secured following victory over PSV last Wednesday.
In signing Alessandro Matri for €11m, they have overspent massively. In re-signing Kaka, they have gone with the heart and not the head. In taking on Valter Birsa they have added another offensive player at a time when they are already well stocked. And in overlooking their issues in defence, in goal and at the heart of midfield, Milan have potentially set themselves up for a fall.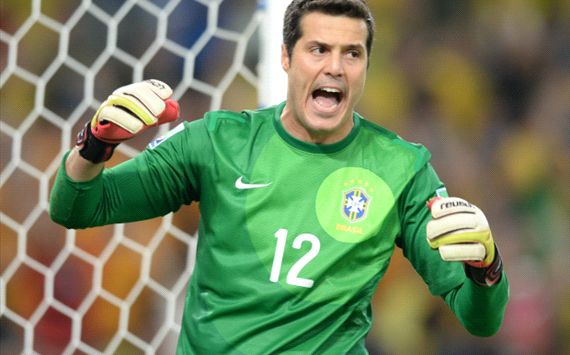 When he was busy making stunning penalty saves and helping to build the platform from which Brazil won the Confederations Cup on home soil in the summer, Julio Cesar would have been forgiven for thinking his nightmare at Queens Park Rangers would be brought to an abrupt end long before the transfer window shut.
However, the former Inter shot-stopper woke up on his 34th birthday to the reality of a season in the Championship which lies ahead following the lack of any concrete interest in his signature. Arsenal and Fiorentina were both confessed admirers of Julio Cesar, but the Gunners plumped instead for the loan signing of Palermo's Emiliano Viviano, while the
Viola
chose to start the new campaign with Neto as their first-choice keeper.
Now the Brazil international will be hoping he can attract enough attention over the first half of the campaign in order to earn a high-profile move in January and keep a firm grip on his
Selecao
starting shirt ahead of next summer's World Cup.
Follow Kris Voakes on