Goal.com previews the upcoming 2010-11 season in Portugal...
ACADEMICA
Coach: Jorge Costa since summer 2010
Star Men: Nuno Coelho, Orlando
Last Season: 11th
Season Expectations: Midtable stability
Ins: Romuald Peiser, Diogo Valente, Pape Sow, Hugo Morais, Laionel, David Addy, Diogo Melo
Outs: Emidio Rafael, Bruno Amaro, Modou Sougou, William Tiero, Paulo Sergio, Lito
Porto legend Jorge Costa starts a new experience after working miracles with Olhanense, and some shrewd signings should be enough not to be involved in the relegation battle.
BEIRA MAR
Coach: Leonardo Jardim since summer 2009
Star Men: Hugo, Fary Faye
Last Season: Champions in Liga de Honra
Season Expectations: Relegation battle
Ins: Leandro Tatu, Wilson Eduardo, Diogo Rosado, Paes, Renan, Joao Luiz
Outs: Fabeta, Elio Martins
Senegalese Fary Faye once was a feared striker in Portugal. Hard to see him getting to the same level at the age of 35, and his team are likely to struggle.
BENFICA
Coach: Jorge Jesus since summer 2009
Star Men: Oscar Cardozo, Pablo Aimar, Fabio Coentrao
Last Season: Champions
Season Expectations: Retaining the title
Ins: Roberto, Nicolas Gaitan, Franco Jara, Fabio Faria, Rodrigo, Jan Oblak
Outs: Angel di Maria, Ramires, Quim, Gilles Binya
Jorge Jesus did especially well to build an exciting team that took the league by storm last season, walking away with the title while scoring astonishing 78 goals in the process. Things could be more complicated this time with star midfielders Di Maria and Ramires sold at a hefty profit, and defender David Luiz probably on his way. With Champions League fights ahead, a somewhat short bench could pose a problem, but they are still a good bet to fight Porto for first place.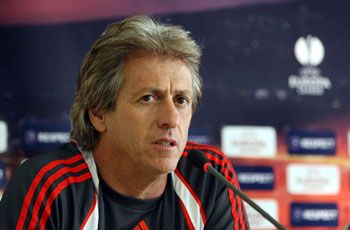 BRAGA
Coach: Domingos Paciencia since summer 2009
Star Men: Vandinho, Albert Meyong
Last Season: 2nd
Season Expectations: Europe
Ins: Leandro Salino, Helder Barbosa, Leo Fortunato, Quim, Lima, George Lucas, Marcos, Artur, Elton, Felipe
Outs: Eduardo, Pawel Kieszek, Filipe Oliveira, Evaldo, Diogo Valente, Rafael Bastos
Braga had their best ever finish last season, mainly due to an outstanding defence and an amazing home record. Both will be tested this time round, with a lot of newcomers coming in, and star international goalkeeper Eduardo sold to Genoa. With his replacement Quim injured till Christmas, it's hard to see Braga challenging for the title again, but they proved their worth versus Celtic in the Champions League, and are a good bet to qualify for Europe.
LEIRIA

Coach: Lito Vidigal since October 2009
Star Men: Silas, Carlao
Last Season: 9th
Season Expectations: Top half
Ins: Rodrigo Silva, Zhang Chengdong, Marcos Paulo, Anderson Lessa, Diogo Amado, Eduardo Gottardi, Paulo Sergio
Outs: Pape Sow, Andre Santos, Cassio
Leiria had a decent season after returning to the top flight, and are expected to make further progress after signing some interesting players in the summer.
MARITIMO
Coach: Mitchell van der Gaag since September 2009
Star Men: Tcho, Kanu
Last Season: 5th
Season Expectations: Europe
Ins: Heldon, Marquinho, Danilo Dias, Ricardo Esteves, Andre Vilas Boas
Outs: Paulo Jorge, Manu, Miguelito
Having qualified for Europe in a pretty average season, the Islanders would be happy to build on that, but their stars should be in top form to achieve that.
NACIONAL
Coach: Predrag Jokanovic since December 2009
Star Men: Bruno Patacas, Felipe Lopes
Last season: 7th
Season Expectations: To finish above Maritimo
Ins: Claudemir, Danielson, Orlando Sa, Danijel Stojanovic
Outs: Leandro Salino, Douglas, Marco Airosa
Cristiano Ronaldo's former team are desperate to qualify for Europe after playing in the Europa League group stages last season, but without decent attacking power that might be beyond them.
NAVAL
Coach: Victor Zvunka since summer 2010
Star Men: Carlitos, Marinho
Last Season: 8th
Season Expectations: Avoiding relegation battle
Ins: Romain Salin, Robin Previtali, Orestes
Outs: Diego Angelo, Bruno Lazaroni, Romuald Peiser
Acquiring veteran French coach Zvunka and bringing some more journeymen from France is an interesting move from a team that had the worst attack in the league last season (just 20 goals). Tough times could be ahead.
OLHANENSE
Coach: Dauto Faquira since summer 2010
Star Men: Djalmir, Carlos Fernandes
Last Season: 13th
Season Expectations: Relegation battle
Ins: Yontcha, Ricardo Batista, Fernando Alexandre, Jorge Goncalves, Mexer, Lulinha
Outs: Stephane, Rui Baiao
It remains to be seen how last season's newcomers will do without influential Jorge Costa on the bench. Teams like Olhanense usually struggle in their second season in the top flight, and avoiding relegation will be a big success.
PACOS FERREIRA
Coach: Rui Vitoria since summer 2010
Star Men: Paulo Sousa, Maykon
Last Season: 10th
Season Expectations: Relegation battle
Ins: David Simao, Nuno Santos
Outs: Danielson, William, Ricardo, Filipe Mendes
After losing most of their stars during last season and in the summer, without signing any decent replacements, the modest outfit are very likely to struggle.
PORTIMONENSE
Coach: Litos since summer 2009
Star Men: Ricardo Pessoa, Ivanildo
Last Season: 2nd in Liga de Honra
Season Expectations: Relegation battle
Ins: Ventura, Andre Pinto, Elias, Nuno Santos, Di Fabio, Candeias, Pedro Moreira, Lito, Sergio Junior
Outs: Diogo Melo, Fabio Sapateiro, Vasco Matos, Joao Pedro
The southerners signed a lot of new players, knowing only too well that last season's roster wouldn't be good enough in the first division. It remains to be seen how of manager Litos is able to get them all together before it is too late.
PORTO
Coach: Andre Villas Boas since summer 2010
Star Men: Radamel Falcao, Raul Meireles
Last Season: 3rd
Season Expectations: Championship
Ins: Joao Moutinho, Walter, James Rodriguez, Pawel Kieszek, Souza, Rafa
Outs: Bruno Alves, Ernesto Farias, Tomas Costa
After a hugely disappointing season, Porto go Mourinho-style, with the Special One's long-time assistant Villas Boas installed as the new boss. Gambling on a 33-year-old is a bold move, especially with captain and leader Bruno Alves sold to Zenit St. Petersburg, but Porto won the Supercup against Benfica and are definitely capable of challenging for the title if Falcao shows his enormous potential.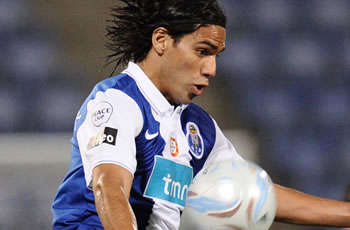 RIO AVE
Coach: Carlos Brito since January 2009
Star Men: Vitor Gomes, Joao Tomas
Last Season: 12th
Season Expectations: Midtable
Ins: Roderick Miranda, Yazalde, Saulo, Fábio Felício, Renato Santos, Diogo Matias, Tiago Pinto, Milhazes, Bruno China, Mario Felgueiras, Cicero
Outs: Silvio, Chidi, Andre Vilas Boas, Carlos
With Carlos Brito on the bench for the last year and a half, in his third spell at the club, Rio Ave are amazingly enjoying more stability than most of their rivals. An interesting mix of veterans and youthful potential, they might cause a few surprises.
SPORTING CP
Coach: Paulo Sergio since summer 2010
Star Men: Liedson, Pedro Mendes
Last Season: 4th
Season Expectations: Champions League place
Ins: Evaldo, Maniche, Alberto Zapater, Jaime Valdes, Marco Torsiglieri, Nuno Andre Coelho
Outs: Joao Moutinho, Miguel Veloso
Finishing 28 points behind eternal rivals Benfica was a very big blow for the Lions, and they hope to do much better in 2010-11 with new coach Paulo Sergio arriving from Guimaraes. The two biggest midfield stars, Joao Moutinho and Miguel Veloso, are gone, but there are expectations the team will be stronger without them since they were clearly lacking motivation last season. Much will depend on the goal-scoring form of Liedson who was mediocre in recent times.
VITORIA GUIMARAES
Coach: Manuel Machado since summer 2010
Star Men: Joao Alves, Flavio Meireles
Last Season: 6th
Season Expectations: Midtable stability
Ins: Ricardo, Edgar, Edson, Abdelghani Faouzi
Outs: Yves Desmarets, Marquinho, Roberto
Guimaraes almost qualified for the Champions League two years ago, but those days look like a distant past. Manuel Machado returns to the town of his birth to bring some flair to a fairly average squad.

VITORIA SETUBAL
Coach: Manuel Fernandes since October 2009
Star Men: Hugo Leal, Jose Pedro
Last Season: 14th
Season Expectations: Midtable
Ins: Hugo Leal, Jose Pedro, Anderson do O, Bruno Gallo, Miguelito, Diego
Outs: Keita, Luis Carlos, Kazmierczak, Lourenco
Manuel Fernandes was definitely better as a striker than as a coach, and yet there is a reason for optimism in Setubal. After nearly avoiding relegation with a dreadful defensive record, interesting signings were made, and Hugo Leal in particular must prove he is not just a 'has-been'.