After a 21-year career,
David Beckham
will hang up his boots for good at the end of the season but it wouldn't be a fitting end to his time on the pitch unless adidas produced something special to mark the occasion.
As a result, the midfielder has personally customised his Predator LZ boots for his final home match for Paris Saint-Germain against Brest this Saturday.
The boots include the date of his last home game for the French champions, as well as the initials of his wife Victoria and the names of his four children: Brooklyn; Romeo; Cruz and Harper.
The boots also include the shirt numbers from Beckham's playing career: seven, 23 and 32.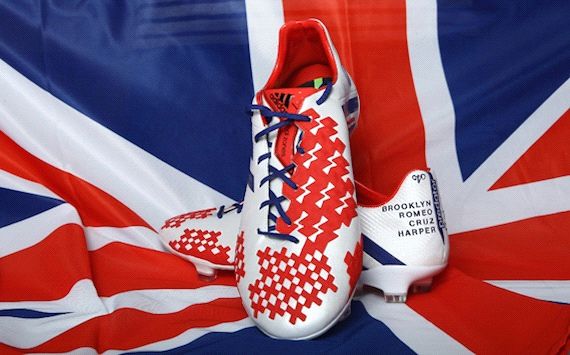 RED, WHITE & BLUE |
Beckham's boots are inspired by the Union Jack
Beckham has worn nothing but adidas Predator boots since 1996 which was also the year he announced himself on the Premier League stage with his strike from the halfway line against Wimbledon.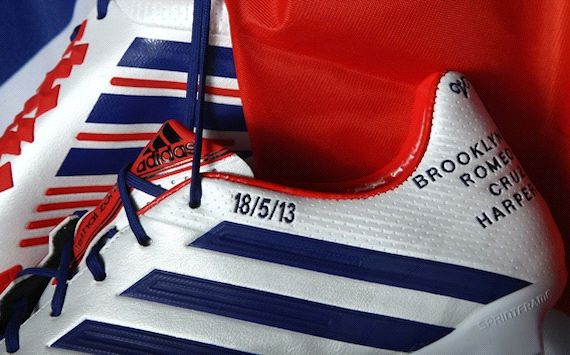 PERSONAL TOUCH |
The names of Beckham's children and his wife's initial have been embroidered
"This is truly a special moment for me and I'm happy that my longest serving partner, adidas was able to work with me to commemorate the moment," Beckham said.
"What I really wanted to come across was the passion I had playing for my country and the pride that gave me."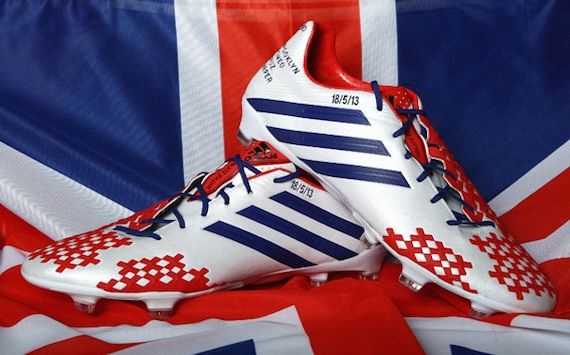 ONE OF A KIND |
Beckham customised the design