Tottenham
defender
Jan Vertonghen
has revealed that
Arsenal
manager
Arsene Wenger
's recent outburst against the media gave the squad "a lift" ahead of the north London derby
.
SPURS v ARSENAL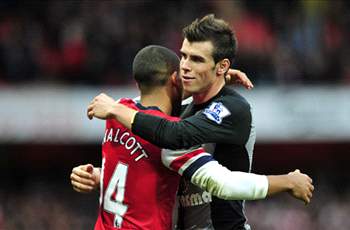 Spurs currently sit four points clear of their rivals in fourth place and could go seven points clear if they triumph over the Gunners on Sunday.
Vertonghen claimed that Wenger's tirade at the press, launched on the eve of the first leg of Arsenal's Champions League tie with Bayern Munich, has buoyed the Spurs players as they look to capitalise on their under-pressure neighbours.
"It gives you a lift. We look at ourselves but then we see the opponent is under pressure, in trouble, and you want to take advantage of that. I hope we can put them under a lot of pressure in the game," he told
The Guardian
.
"Because we are not the team who finished first or second for the last 10 years, we are not under the pressure, Arsenal are, but we put ourselves under pressure because we deserve to be up there and have the qualities to play in the Champions League."
Vertonghen himself could have been playing for his team's rivals in Sunday's clash but, after the two north London clubs vied for his signature last summer, the defender cited compatriot Thomas Vermaelen's presence as the reason he turned the Gunners down.
"They had Vermaelen, I knew it would be very difficult for me to play in central defence if the captain and one of their best players plays there," he continued.
"I have the same feeling at Tottenham that I do with Belgium, that we are in a strong team and we're getting stronger, that we're on the verge of something.
"Everybody can feel that Spurs are getting stronger, not only inside the club but also at other clubs. Even in the Belgium team, we get the respect. Teams are not happy when they have to face us."