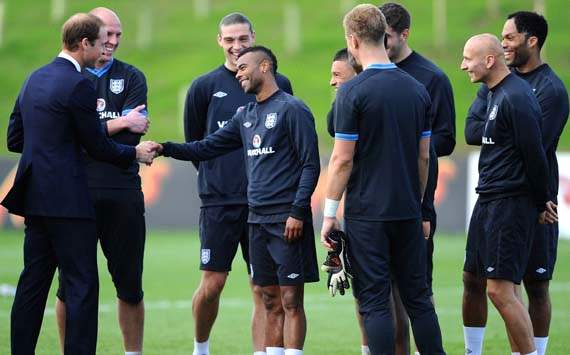 Chelsea
left-back
Ashley Cole
's latest blunder was to call the FA a "bunch of t****", but upon meeting the president of the FA - or Prince William as most people know him, it was smiles all-round, as the second in line to the throne defused the situation.
The Prince offered a handshake - something occasionally ignored in football today and joked: "If you continue to be a naughty boy, they will take your Twitter off you," to much laughter from the assembled squad.
Wills & Kate were in attendance to officially open the £105 million National Football Centre in Burton-upon-Trent and the Duke of Cambridge stated that he felt "a mixture of pride that we are capable in this country of creating something so beyond compare anywhere else, and excitement at what this means, not just for our national game, but for sport and opportunity in this country as a whole."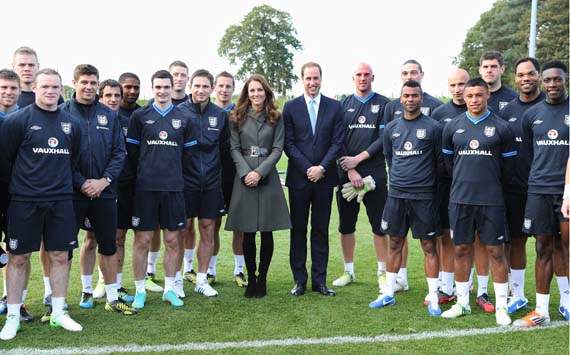 One feels slightly overdressed, doesn't one? | William and Kate meet the England football team
William also spoke about the FA's 150th anniversary next year and the Champions League final being held at Wembley, as well the opening of the complex at St. George's Park.
He added: "There could be no more fitting way of marking these important events and a century and a half of England's unique contribution to the world game than the existence of St. George's Park.
"I feel tempted to cry 'God for Harry, England and St. George', but I really don't want to lower the tone by bringing my brother into it!"