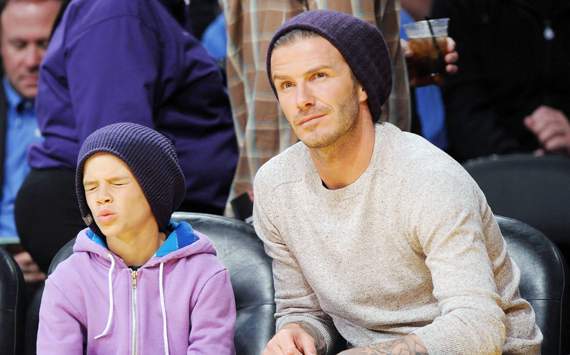 Now we have all heard about
Arsene Wenger
recruiting young talent and bringing them up through the
Arsenal
ranks, but getting Romeo Beckham on board might be difficult to top.
Whilst his father David might have secured hero status after making 265 appearances for rivals Manchester United, nothing could stop the youngster supporting the Gunners.
It seems that, despite early efforts to turn Romeo into a true Red Devil, David Beckham chose the wrong time to take his son to an Arsenal game. Is there anyone who has not been impressed by their unbeaten start to the season?
"I tried to get Manchester United shirts on them early," Beckham told
Shortlist.

"
Two of them are Manchester United fans and one is an Arsenal fan. I don't know how it happened.
"Actually, I do know how it happened.
"I took Romeo to an Arsenal game and Arsene Wenger treated him so well - gave him a shirt with his name on the back and his favourite number.
"I let them support whoever they want."
Extra Time
wonders what he would say if Harper goes on to support Manchester City. Wow.